General Psychiatry Resident Meghan Keil, MD, Honored by American Association of Directors of Psychiatric Residency Training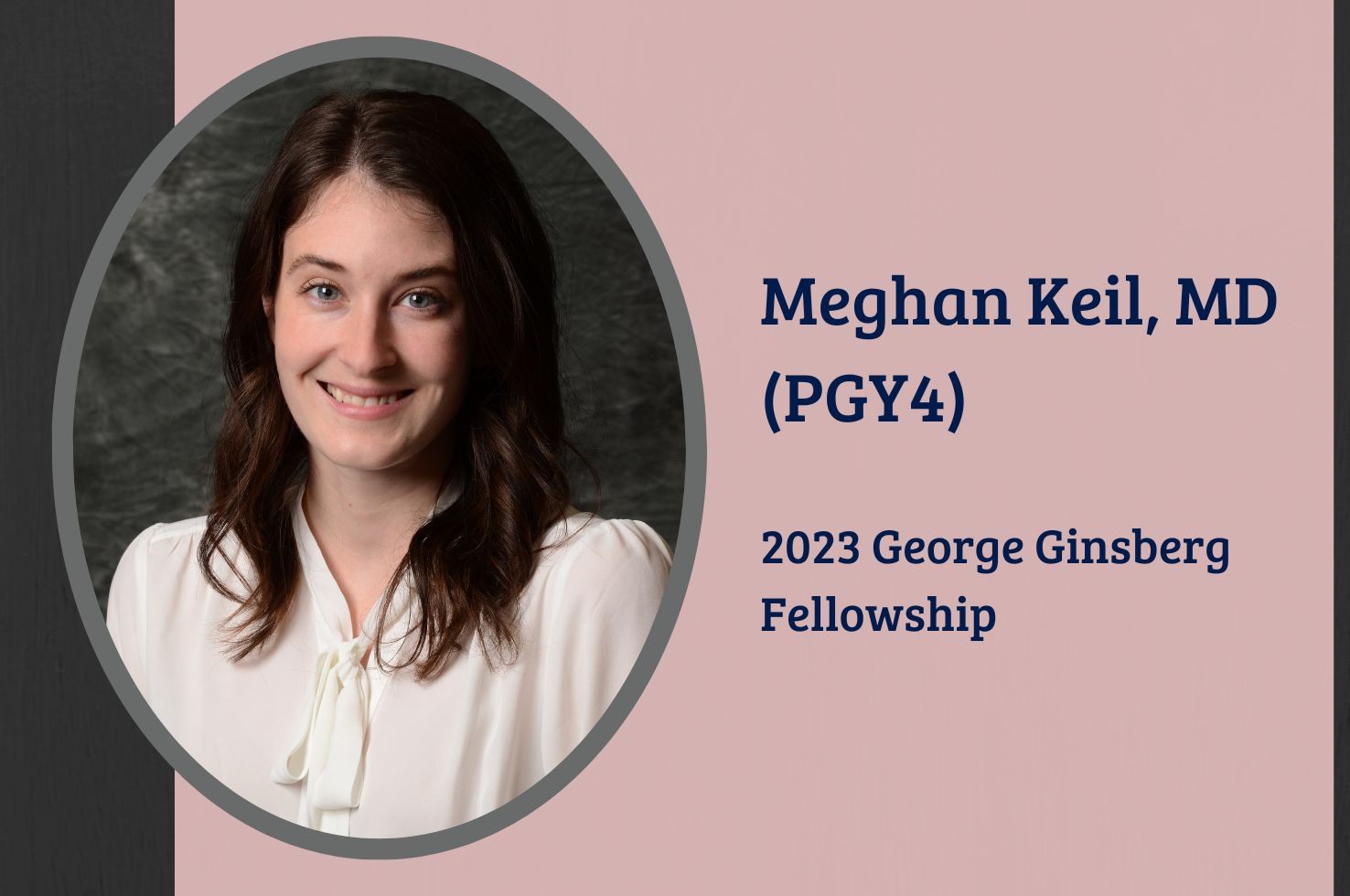 We are delighted to announce that Meghan Keil, MD (PGY4), has been selected as a 2023 George Ginsberg Fellowship award winner by the American Association of Directors of Psychiatric Residency Training (AADPRT). The George Ginsberg Fellowship acknowledges the excellence and accomplishments of outstanding residents interested in education and teaching who are pursuing careers as clinician-educators and/or academic administrators.
Dr. Keil is a fourth-year general psychiatry resident in the Reproductive Psychiatry and Women's Mental Health Area of Concentration and the Academic Administrator Clinician Educator (AACE) track. She currently serves as chair of the AACE Track and chief resident for education. In addition to women's mental health and reproductive psychiatry, Dr. Keil's clinical interests include addiction medicine, eating disorders treatment, medical education, and healthcare response to intimate partner violence. 
"Dr. Keil has demonstrated great clinical prowess, excellence as a teacher, and outstanding leadership," said Michael Travis, MD (Senior Director for Postgraduate Physician Training). "She is simply one of those residents who you value to the utmost and look forward to having as a future senior colleague. Her interpersonal skills and ability to work within a team are superb and she is certainly someone to watch in the future! Dr. Keil has truly made a difference to our clinical learning environment in a myriad of ways. She is very deserving of the Ginsberg Fellowship."
Please join us in congratulating Dr. Keil!