38th Annual Pittsburgh Schizophrenia Conference
Register today and join us for the 38th Annual Pittsburgh Schizophrenia Conference. This virtual conference will take place on via Zoom on Friday, November 12, 2021 from 8:30am to 5:00pm. Zoom links, instructions, and information will be sent out a day prior to the event.
The Pittsburgh Schizophrenia Conference is an annual in person meeting at which the advances in schizophrenia research and treatment are reviewed by experts in the field. In view of COVID-19 restrictions, this year's meeting will utilize a virtual online format.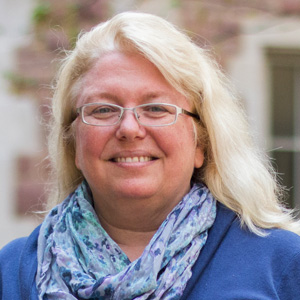 Our featured speaker is Deanna M. Barch, PhD, who is this year's Hogarty awardee and lecturer. Dr. Barch's current research is focused on understanding the interplay among cognition, emotion, and brain function to better understand the deficits in behavior and cognition found in illnesses such as schizophrenia and depression. In particular, Dr. Barch is interested in determining the cognitive, emotional and neural bases of risk for the development of schizophrenia and depression, potentially as a means of developing better preventative approaches. She uses functional MRI, structural MRI, and cognitive neuroscience methods to examine neural basis of disturbances in cognitive control and emotional processing in individuals with schizophrenia and those at risk for the development of schizophrenia, as well as in individuals with mood disorders. Further, her work includes a focus on the ways in which early adversity (e.g., poverty, stress, and disparities in access to health care) shape early brain development and subsequent risk for mental health challenges.
Attendees will hear from people with serious mental illness who will share their experiences with music to help support their recovery and this will be moderated by a professional music conductor and composer. Breakout rooms during the online conference will feature art exhibits by patients.
Educational Objectives
At the completion of this program, participants should be able to:
Recognize and assess the use of bioinformatics for repurposing existing medications for the treatment of schizophrenia.
Review and assess Proof of Concept clinical trials being conducted in schizophrenia based on bioinformatics informed repurposed medications
Motivational Impairments in Psychosis - Causes and Consequences (Hogarty Lecture)
Review and assess the evidence base for medications approved for the treatment of Tardive Dyskinesia, a side effect of antipsychotic medicines.
Assess training and implementation of Cognitive Behavior Therapy for Psychoses in outpatient practice.
Review how vocational outcomes in persons with schizophrenia might be improved
Who Should Attend
The conference is designed to disseminate the latest clinical and research findings to a wide audience: psychiatrists and other mental health clinicians, including nurses, social workers, psychologists, service coordinators, researchers, patients and their relatives, mental health policy administrators and others who intend to keep current regarding treatment and research in schizophrenia.
For More Information and to Register
Click here to register for this event. Continuing education credits available. Download the conference brochure here. For additional information regarding the speakers and/or presentations, contact Doreen Barkowitz at barkowitzdh@upmc.edu.