Dr. Paula Marie Powe, Medical Director of the Matilda H. Theiss Child Development Center, on Early Childhood Behavioral Health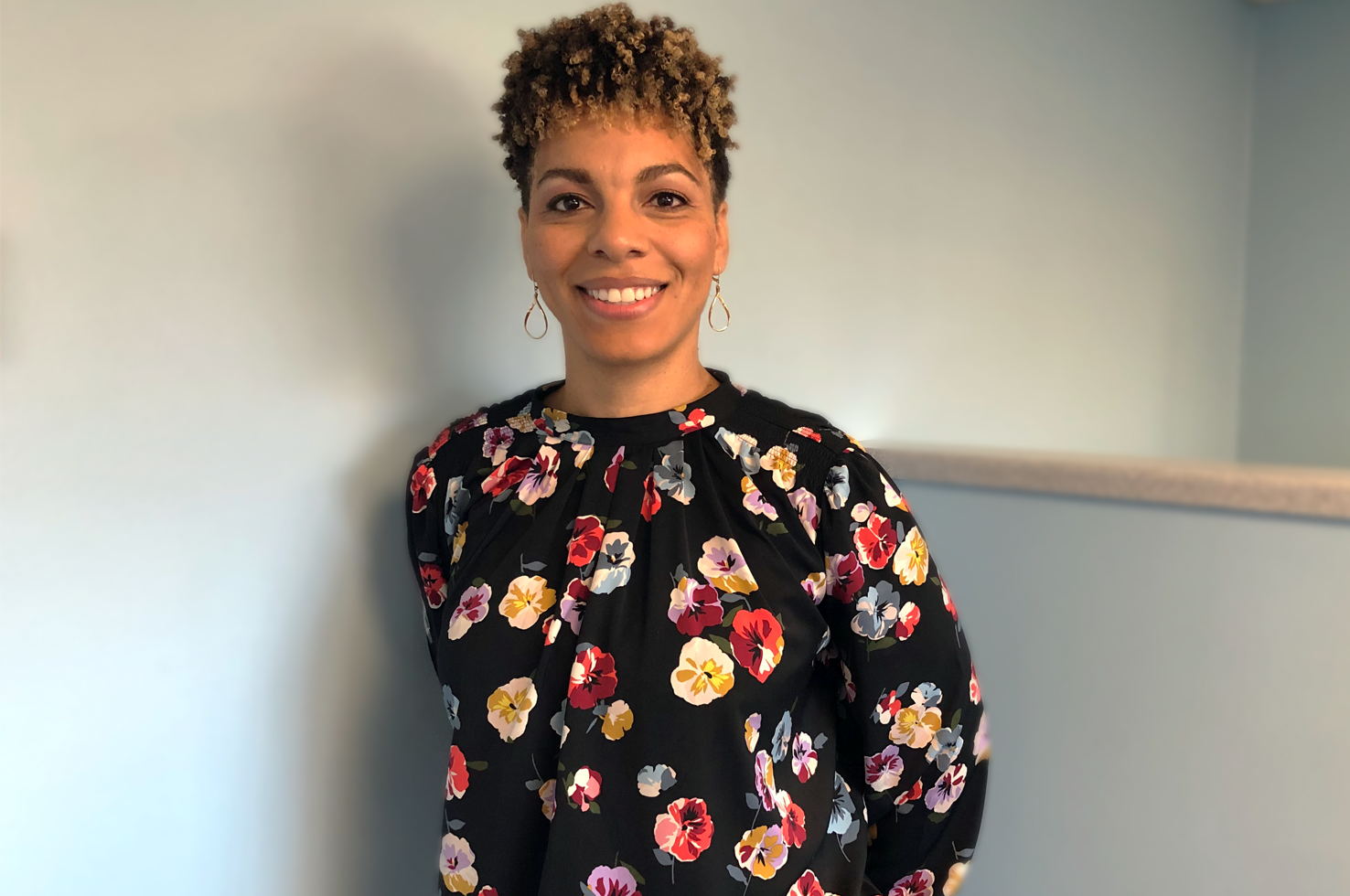 Paula Marie Powe, MD, is medical director of the Matilda H. Theiss Child Development Center, which provides a spectrum of behavioral health services for children from infancy to five years old. Dr. Powe's clinical practice in infant mental health, which pertains to a child's optimal social and emotional development, is driven by the notion that early trauma informs mental and physical health issues later in life. We spoke with Dr. Powe about the importance of childhood experiences, and how the Theiss Center supports children and their families.
The traumas that we don't heal, we continue to carry
Dr. Powe always knew she wanted to be a doctor. After college, two years of cancer research inspired a desire to pursue pediatric oncology. However, during her first semester of medical school Dr. Powe befriended a fellow student who was experiencing post-traumatic stress disorder, a result of adverse childhood experiences. 
Curious to learn more, Dr. Powe joined a team that had conducted a pilot study on PTSD and sleep. The study's data revealed that among people who visited the university hospital emergency room, for any reason, 35% had experienced childhood physical abuse and 25% had experienced sexual abuse. These findings helped convince Dr. Powe that childhood experiences—including but not limited to major traumatic events—profoundly affect people well into adulthood. 
Following this experience, she changed course and became a child psychiatrist. "I wanted to be part of the prevention of child abuse and trauma," she said. "I realized that the traumas that we don't heal, we continue to carry." 
There is no such thing as too young
In residency, with support from a Substance Abuse and Mental Health Services Administration Minority Fellowship Program grant, Dr. Powe formed the hypothesis that some degree of child abuse and neglect continues to happen because people don't fully understand the long-term effects that trauma can have. (Misunderstandings include, for example, the belief that babies and young children aren't aware of what happens around them or that they don't form memories.) However, studies have shown consistently that traumatic events are important, and even the youngest babies are able to form memories of these experiences. "The most important period for brain development is between the ages of 0–3 years old, so there is no such thing as too young," she says. 
The importance of prevention
Today, Dr. Powe's work focuses on the importance of prevention in early childhood experiences. She explains that an effective infant mental health plan necessarily involves both the child and the primary caregiver. Referring to the research of Judy Cameron, PhD, Dr. Powe emphasizes the importance of environmental factors in childhood development. In particular, a disproportionate emphasis on genetics as a predictor of future mental health obscures the importance of environment factors in determining what genes are expressed, and ultimately, what mental health issues a person may or may not experience. 
Dr. Powe sees great potential in the fact that the environment is not only important, but modifiable. The dyadic approach, combined with looking at a child's whole environment, allows her to change the developmental trajectory for vulnerable children and even potentially stave off behavioral health issues.
Matilda H. Theiss Child Development Center
The Matilda Theiss Center, located in Pittsburgh's Hill District, is a therapeutic nursery and preschool for children who are at risk for behavioral and emotional issues due to multiple factors, including parental substance use and mental illness. Frequently, the Theiss Center is also a last stop for kids in need of extra support, who have been expelled from preschool. The Theiss Center, established more than 50 years ago, is well known in the community. In addition to pediatric and Office of Children, Youth and Families (CYF) referrals, families are often introduced to the Theiss Center by word-of-mouth. According to Kimberly Blair, PhD, Senior Academic Director, "The program has been the cornerstone of early childhood mental health at UPMC and Pittsburgh for decades. As recognition of the importance of infant and early childhood mental health has grown, the program has responded to the needs of the community by improving program quality with the implementation of multiple evidence-based treatment approaches, expanded access to more children both within the county and beyond, and added new service delivery modalities including day treatment, mobile therapy, and school-based behavioral health."
The Center provides a comprehensive, coordinated program of services that includes outpatient care—dyadic treatments such as parent-child interaction therapy and child-parent psychotherapy, an intensive outpatient program, mobile therapy and home visits. Caregivers who are not yet ready for intensive therapy can participate in Families OverComing Under Stress (FOCUS), which helps clinicians learn more about families and their goals, as well as what barriers they may face to engaging in more intensive treatments. The Theiss Center is also embedded in four elementary/middle schools, where children can visit the COOL Zone Igloo for assistance with processing their strong emotions and learning coping skills.
Upon arrival at the Theiss Center, children receive an extensive evaluation that includes trauma metrics, then join the nursery, toddler room or preschool. In the classroom, behavioral specialists provide a social-emotional curriculum, which is embedded into the academic education, and provides kids with the academic and social-emotional foundation necessary to begin kindergarten. 
Child psychiatry is family psychiatry
The Theiss Center family engagement team works in the community to increase awareness and understanding of available services at the Center. Dr. Powe regularly addresses families on topics including how untreated mental illness can affect children. Such sessions often help reluctant families become more comfortable with psychiatry. "I think of child psychiatry as family psychiatry because children learn and grow in the context of relationships," explains Dr. Powe. "What happens at home is so important and we always encourage parents and caregivers to tend to their own mental health as well, in order to best support the children in their care."
Ongoing outreach
Dr. Powe regularly observes the positive effects of the Theiss Center's outreach programs. In the future, her goal is to increase the breadth of her education efforts around the effects of excessive trauma on the developing brain and the importance of trauma-informed practice. 
Learn more about the Matilda H. Theiss Child Development Center here.