The Department of Psychiatry Welcomes Two New Clinician-Educator Faculty Members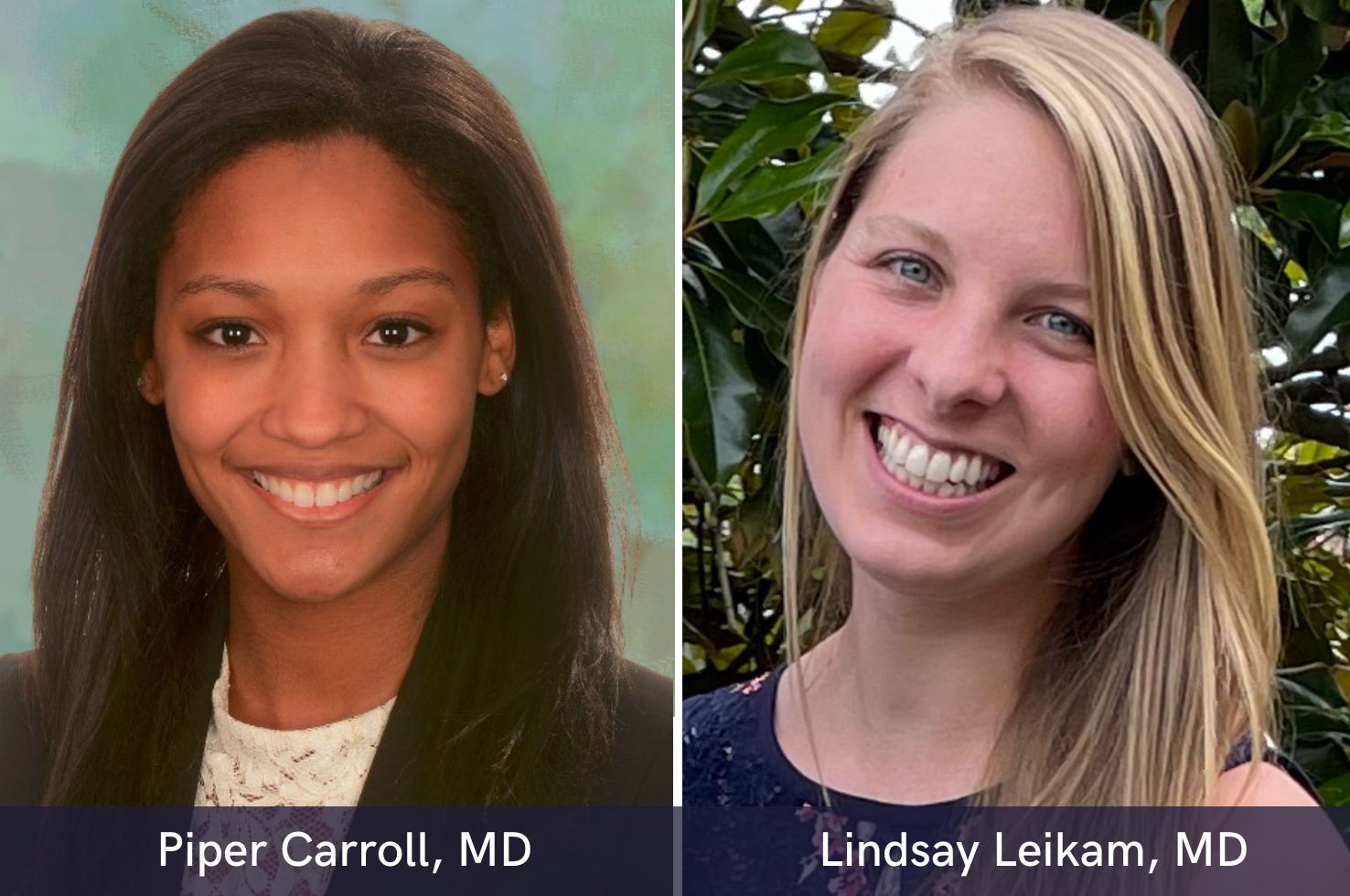 Pitt Psychiatry extends a warm welcome to two new faculty members:
Piper Carroll, MD (Assistant Professor of Psychiatry)
Dr. Carroll earned her MD from the University of Maryland, Baltimore in 2017. After completing general psychiatry residency training at UPMC Western Psychiatric Hospital (WPH), Dr. Carroll undertook fellowships in child and adolescent psychiatry and community psychiatry at WPH. During residency, Dr. Carroll served as chief resident for education, and chair of the Academic Administrator Clinician Educator track. 
Dr. Carroll is dedicated to enhancing diversity, equity, and inclusivity (DEI) within the Department and in the medical field more broadly. As a member of the Department faculty, she will serve as DEI Innovator for Recruitment and Residency Training. She is a co-founder and steering committee member of the UPMC Coalition for Residents of Color (C-ROC), and a member of the WPH Respect, Responsibility, and Equity in Medicine (RREM) residency curriculum steering and executive committees, and has delivered numerous presentations on racial equity in medicine. 
Dr. Carroll's academic interests include child and adolescent psychiatry, eating disorder management, adverse childhood experiences and management of trauma, and DEI. At WPH, she provides clinical care through the hospital's outpatient eating disorders treatment program. 
Lindsay Leikam, MD (Assistant Professor of Psychiatry)
Dr. Leikam earned her MD at the University of Nebraska Medical Center in 2017. She came to Pittsburgh for residency training in pediatrics, psychiatry, and child psychiatry through UPMC's triple board program, and served as triple board chief resident. 
Dr. Leikam has instructed medical students and residents on topics including pediatric catatonia, clinical management of agitation in pediatric patients, working with LGBTQ+ patients, and atypical antipsychotic medication use in children. Her current research interests and projects focus on COVID-19, depression, and youth with diabetes; diagnosis and management of ADHD in the outpatient setting; and implementation of evidence-based strategies for HPV vaccine administration. 
Dr. Leikam's clinical duties include providing psychiatric care to children and adolescents in UPMC's partial hospital and intensive outpatient programs, and at UPMC Children's Hospital of Pittsburgh.  She will additionally see pediatric patients at UPMC Children's Primary Care Center in Oakland.
Please join us in welcoming Dr. Carroll and Dr. Leikam!