The Department of Psychiatry Welcomes Kelly Beck, PhD, LPC, CRC, to the Faculty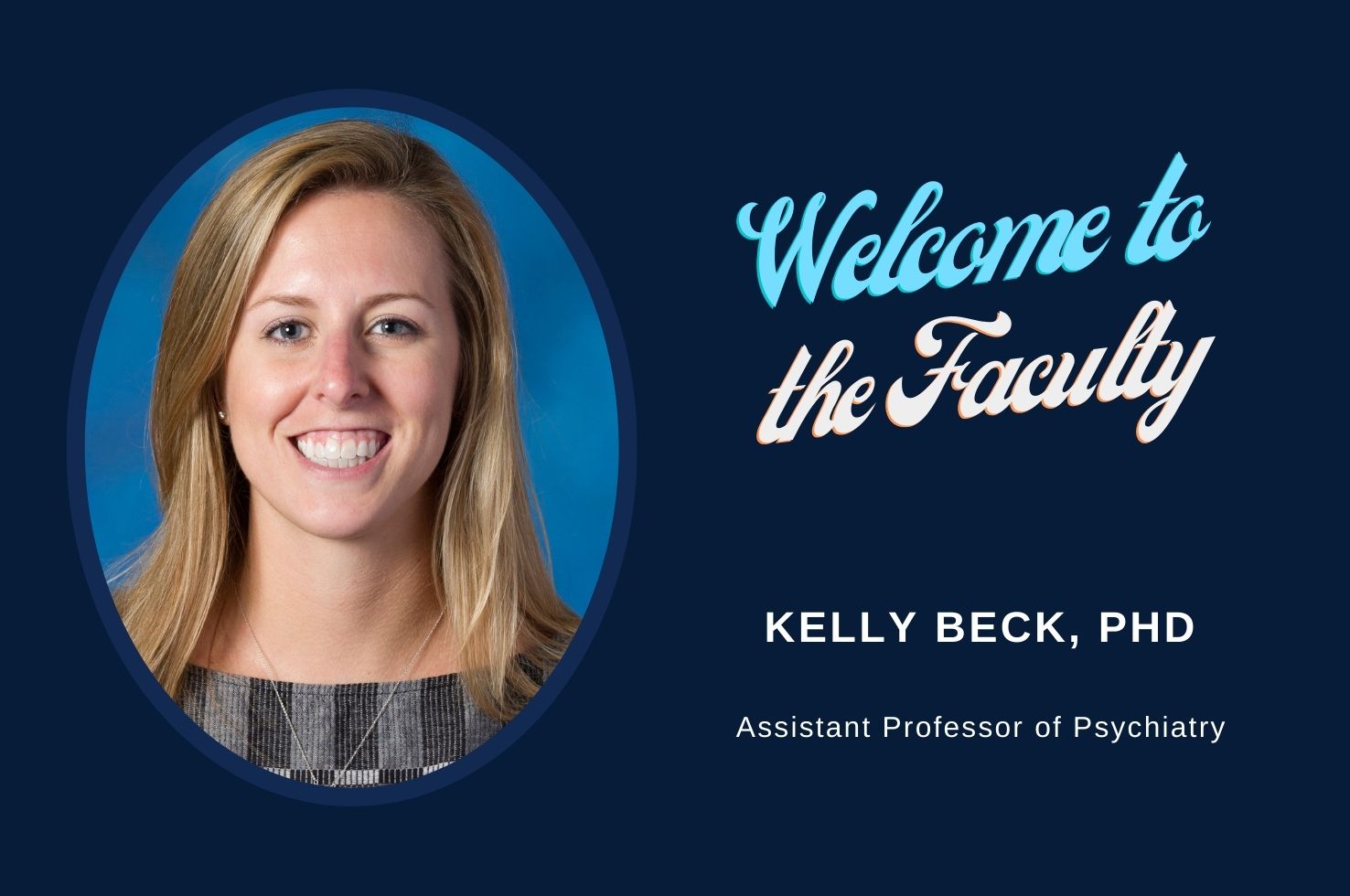 Pitt Psychiatry extends a warm welcome to new faculty member Kelly Beck, PhD, LPC, CRC (Assistant Professor of Psychiatry).
Dr. Beck earned her PhD in rehabilitation science from the University of Pittsburgh, and was named doctoral student of the year by the American Rehabilitation Counseling Association. Her research interests include mental health intervention development and implementation for autistic individuals, community-engaged research with people with disabilities, and emotion regulation as a transdiagnostic treatment target. 
Dr. Beck uses mindfulness-based interventions with a variety of disability populations and settings. Her research focuses on evaluating the efficacy of these interventions for individuals with autism spectrum disorder.
Dr. Beck co-leads the Dissemination and Partnership Core of the National Institute of Mental Health-funded Autism Center of Excellence (principal investigator: Dr. Carla Mazefsky) in collaboration with Ann Cohen, PhD (Associate Professor of Psychiatry). The Dissemination and Partnership Core focuses on community engagement and authentic partnership with autistic adults and their allies, dissemination, and training activities, including developing a continuing education series for healthcare professionals in the community.
A co-developer of the Emotion Awareness and Skills Enhancement (EASE) program, Dr. Beck collaborates with investigators including Carla Mazefsky, PhD (Professor of Psychiatry, Psychology, and Clinical and Translational Science), on a US Department of Defense clinical trial to evaluate the efficacy of mindfulness for adolescents and young adults with autism, and to adapt this intervention for individuals with autism and intellectual disability. In addition, Dr. Beck is co-investigator on a US Department of Education grant focused on preparing collaborative and interdisciplinary professionals to work with students who are blind and visually impaired. 
Please join us in welcoming Dr. Beck!