The Department of Psychiatry Presents the 2020 Psychiatry Residency Match Results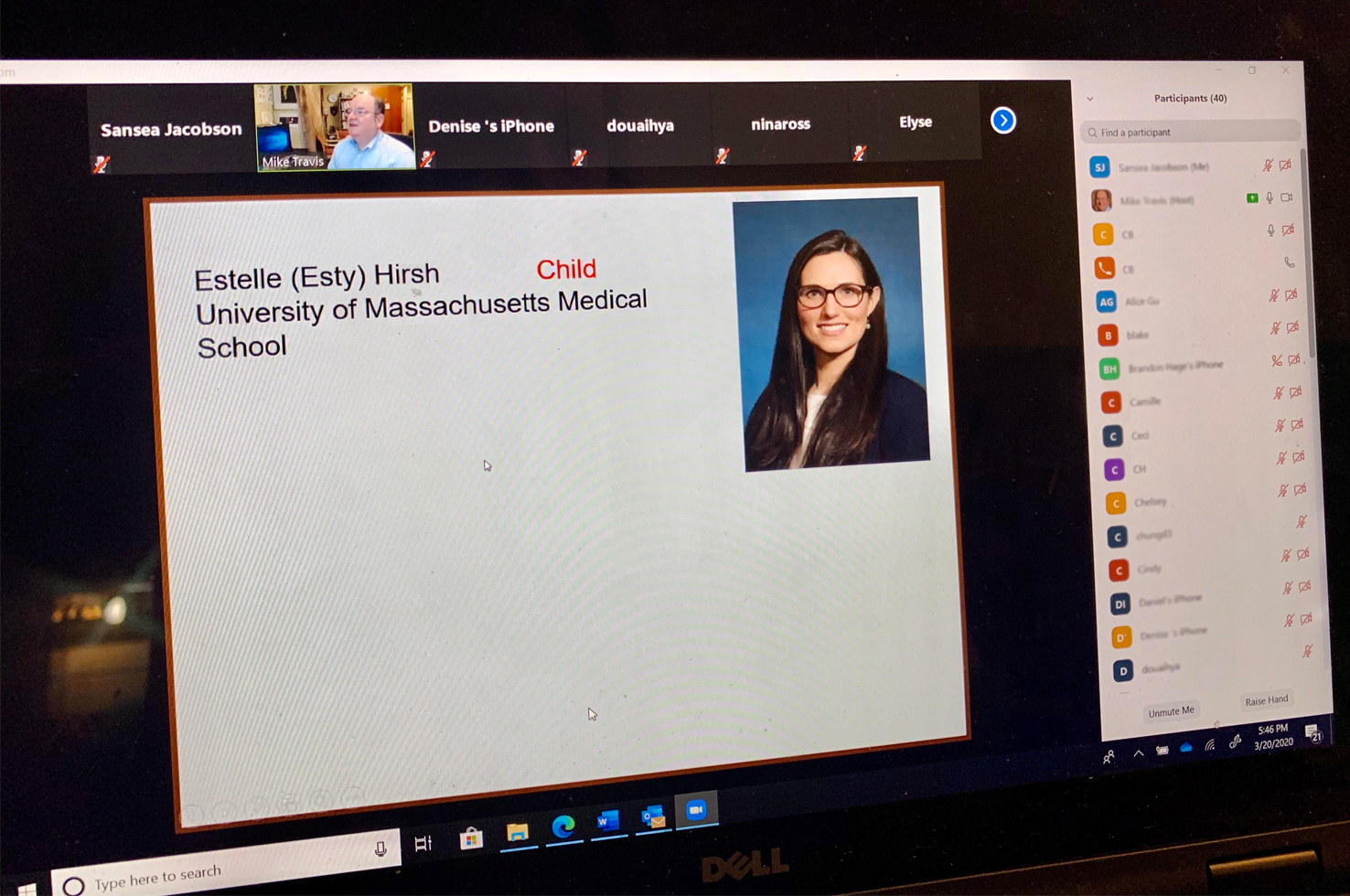 The Department of Psychiatry is delighted to announce results of the 2020 Residency Match for the General Psychiatry, Child, Triple Board, and Family Medicine/Psychiatry tracks. 
This year, social distancing measures related to COVID-19 prevented the usual, in-person celebrations that traditionally mark Match Day nationwide—but Pitt Psychiatry's Office of Residency Training instead introduced the new PGY1 class virtually! 
As always, we thank everyone who interviewed candidates or made other valuable contributions to the recruitment season.
Please welcome the new class of 2020 PGY1 psychiatry residents:
GENERAL PSYCHIATRY
Anika Binner (University of Pittsburgh School of Medicine)

Patrick Frailey (Saint Louis University School of Medicine)

Caroline Franke (Case Western Reserve University School of Medicine)

Estelle Hirsh (University of Massachusetts Medical School)

Angela Ianni (University of California San Diego School of Medicine)

Lindsey McClelland (University of Virginia School of Medicine)

Amy O'Donnell (University of Miami Leonard M. Miller School of Medicine)

Mariel Piechowicz (University of Arizona College of Medicine Tucson)

Alexander Tereshchenko (University of Iowa Roy J. and Lucille A. Carver College of Medicine)
GENERAL AND CHILD TRACK
Osasumwen Benjamin (Lewis Katz School of Medicine at Temple University)

Isabella Kratzer (University of Vermont College of Medicine)

Mary Leeman (Jacobs School of Medicine and Biomedical Sciences at the University at Buffalo) 

Mara Rice-Stubbs (University of Pittsburgh School of Medicine)
FAMILY MEDICINE/PSYCHIATRY
St. Margaret's: Jessica Hao (Washington University in St. Louis School of Medicine)

McKeesport: Kara Narzikul (Lewis Katz School of Medicine at Temple University)
TRIPLE BOARD
Stephanie Chavez-Yenter (Michigan State University College of Osteopathic Medicine)

Rebecca Toback (University of Michigan Medical School)