Community Connections: Pitt Psychiatry Gathers to Learn From and Engage with Community-Based Organizations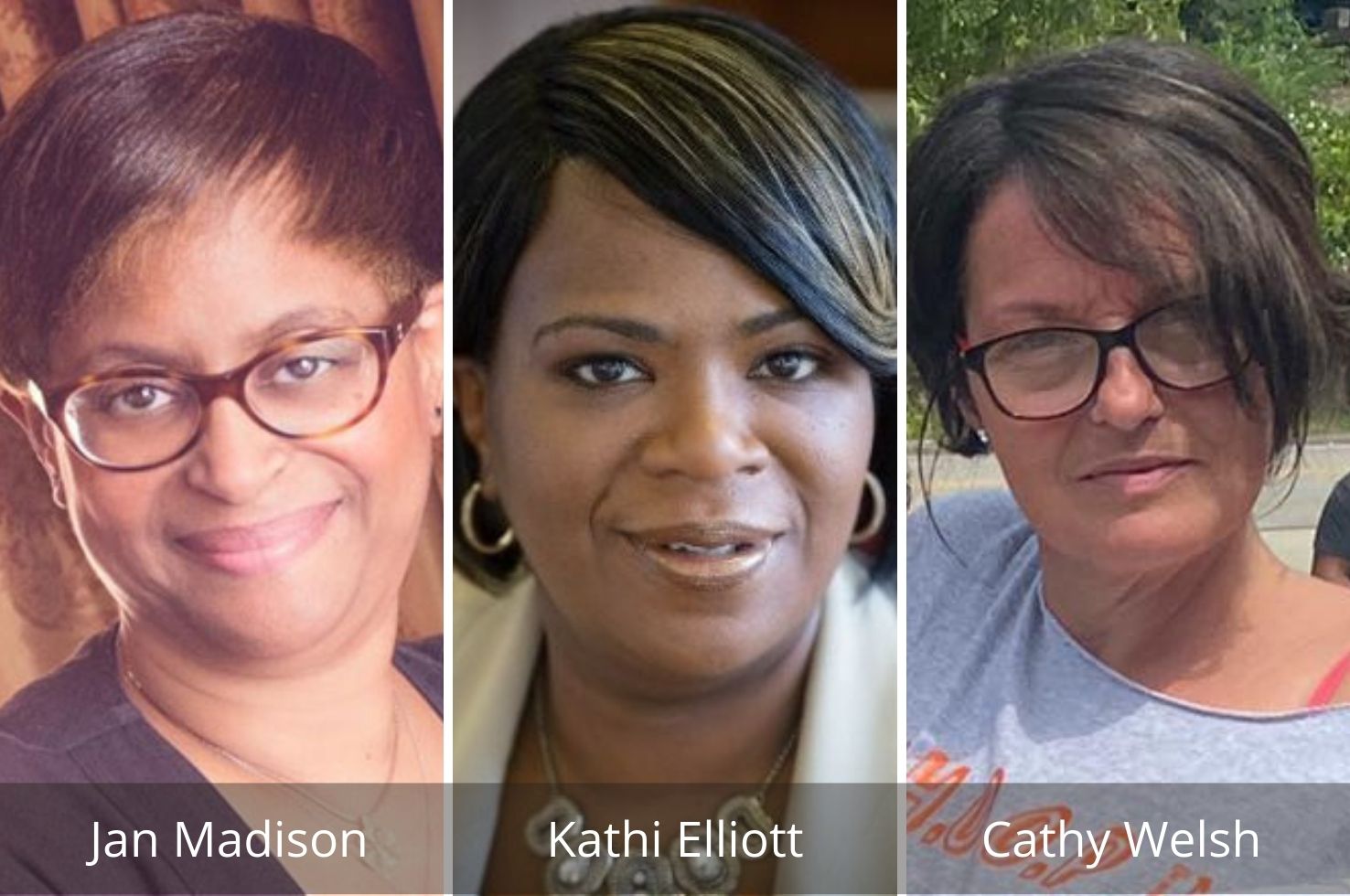 On June 17, 2022, the Department of Psychiatry hosted a virtual event developed by the Diversity, Equity, and Inclusivity Community Building Workgroup to foster relationships with community leaders in Allegheny County. 
Gina Perez, MD (Associate Professor of Psychiatry and Community Building Workgroup facilitator) welcomed 50 attendees, comprising Department of Psychiatry faculty, trainees, and staff: "This event was created with two purposes in mind. First, this is an opportunity for members of the Pitt and UPMC psychiatry communities to meet individuals doing critical advocacy work in our region," she remarked. "Second, this event, designed to highlight the powerful ways that three great organizations serve individuals and families in this region, serves as a thoughtful observation of the upcoming Juneteenth holiday."
Attendees heard presentations from and engaged in a Q&A and conversation session with three speakers: 
Jan Madison, MD (Fundraising Chair, Gateway Medical Society) is a pulmonary/critical care physician, and a long-time member of Gateway Medical Society. Established in 1963 with the mission of eradicating disparities in healthcare, Gateway is the local Pittsburgh Society of the National Medical Association. Journey to Medicine, the Society's mentorship program, aims to inspire and guide African American males, beginning in sixth grade, in the art and science of medicine.
Kathi Elliott, DNP, MSW, PMHNP-BC, RN (CEO, Gwen's Girls) has more than 25 years of experience in social service, community, and mental health care. Founded 20 years ago by the late Pittsburgh Police Commander Gwen Elliot, Gwen's Girls provides gender-specific services to girls ages 8-18 from a trauma-informed lens. The organization's continuum of services includes mentoring, access to clinical services, outside-of-school programs, and a program to prevent girls from entering or remaining in the juvenile justice system. 
Cathy Welsh (Treasurer, HOOP) suffered the devastating loss of her son to gun violence in 2017, and subsequently worked with families in the Mon Valley region of Pittsburgh to form Helping Out Our People (HOOP). HOOP hosts community support groups—such as heavenly birthday support, and grief and trauma support meetings—and organizes outreach and volunteer projects for more than 100 HOOP families. In 2018, the cellist Yo-Yo Ma visited Braddock to meet with the organization, as well as with local families, as part of the Kennedy Center's Art Across America program. 
Thank you, Community Connections presenters, for spending time with our Department!