Camellia Herisko, DNP, MSN, RN, PMHCNS-BC, CRNP, Recognized for Excellence in Nursing by Pittsburgh Magazine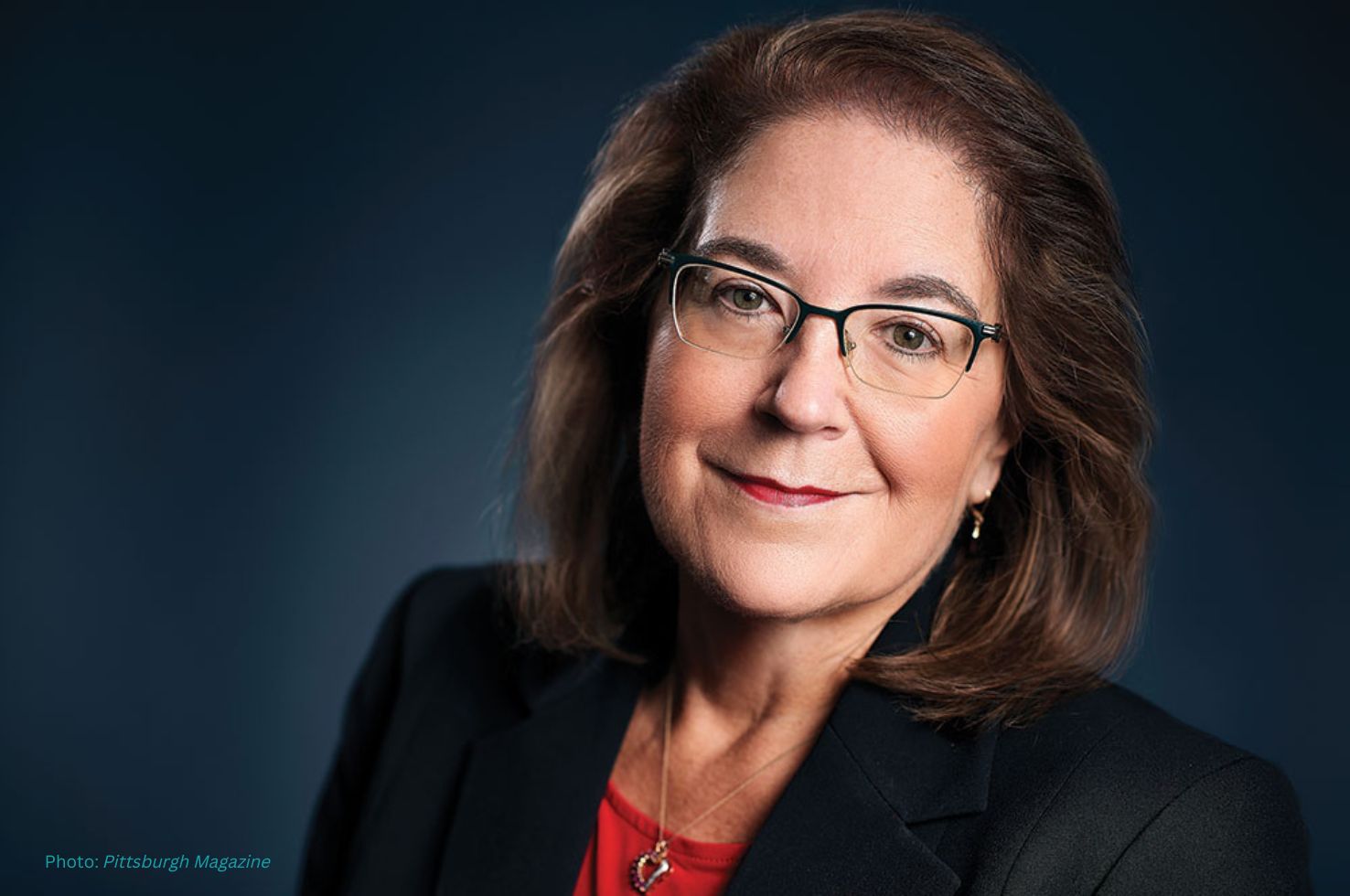 Congratulations to Camellia Herisko, DNP, MSN, RN, PMHCNS-BC, CRNP, who has been recognized for Excellence in Nursing (Leadership/Executive category) by Pittsburgh Magazine. 
Though Dr. Herisko knew since high school that she wanted to be a nurse, she earned her undergraduate degree in journalism/business, and wrote singing telegrams as her first job. She returned to school to get her degree in nursing and worked weekends as a student nursing assistant at UPMC Western Psychiatric Hospital (WPH). After graduation, Dr. Herisko remained at WPH as a geriatric nurse. "I grew up with someone in my home with mental health issues. Because of that experience, I was initially hesitant to work in behavioral health here at WPH. But it turned out to be quite natural and comfortable for me and I have stayed here ever since," she said.
Over 39 years, Dr. Herisko has gained clinical experience in units across WPH—including adult and child psychiatry, the emergency department, and the eating disorders treatment unit—earned her doctorate in nursing practice (DNP), and was named Chief Nursing Officer at WPH in 2013. Today, she is Vice President, Operations and Strategy Implementation, UPMC Western Behavioral Health.
"As a nurse leader in the field of behavioral health, I am so honored to receive this recognition, because it highlights behavioral health and helps to reduce the stigma," said Dr. Herisko. 
Please join us in congratulating Camellia Herisko!