Behavioral Health Clinicians, Researchers, Patients and Families Gather for the 36th Annual Pittsburgh Schizophrenia Conference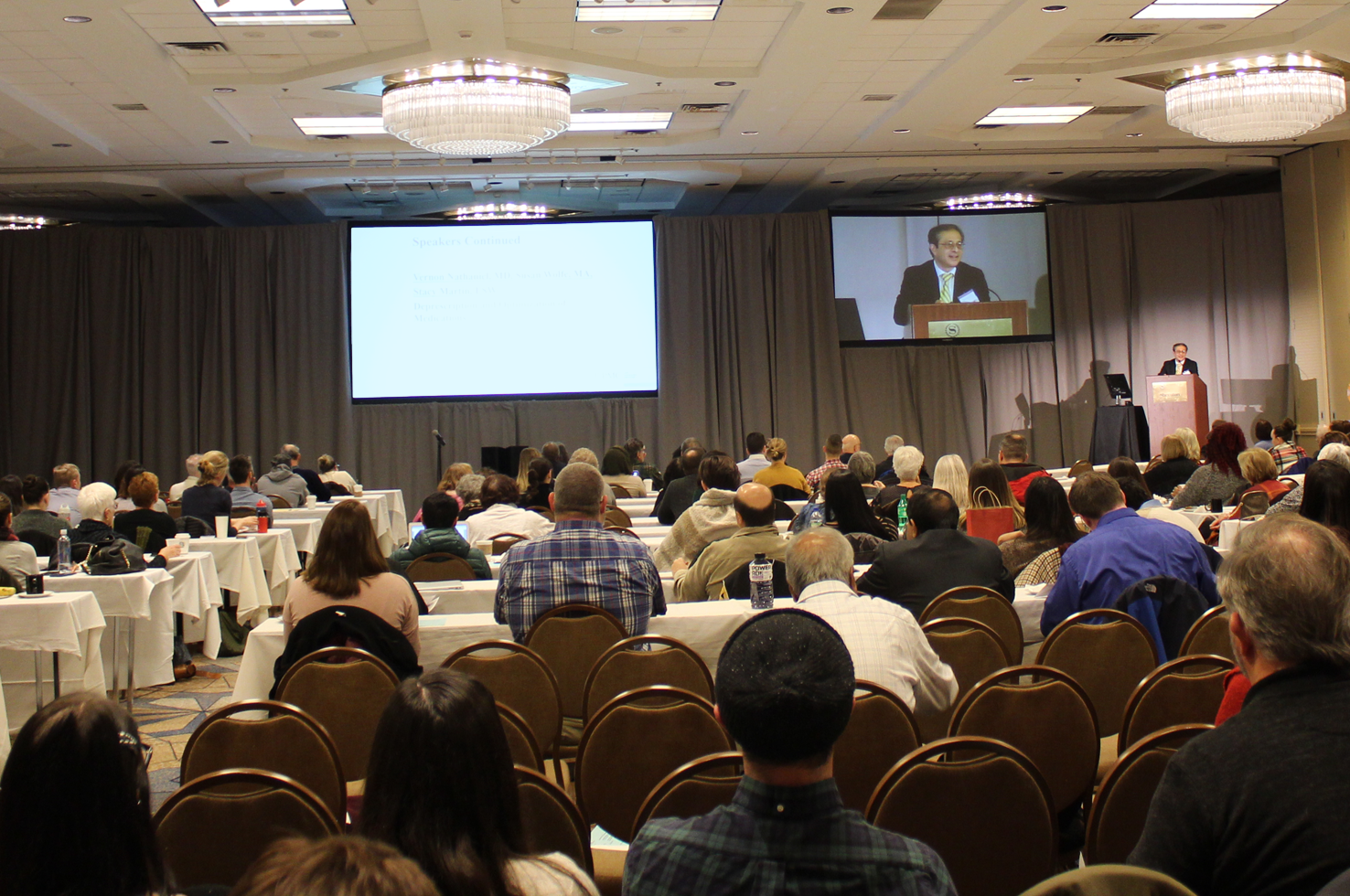 The 36th annual Pittsburgh Schizophrenia Conference presented advances in schizophrenia research for an audience of nearly 300 psychiatrists, psychologists, nurses, social workers and researchers, as well as patients and their families. 
K.N. Roy Chengappa, MD (Professor of Psychiatry)—who studies the use of natural substances for bipolar depression and as potential cognition enhancing agents in people with schizophrenia—opened the conference. John M. Kane, MD (Senior Vice President for Behavioral Health Services, Northwell Health and Professor and Chairman, Donald and Barbara Zucker School of Medicine at Hofstra/Northwell) received the Gerard E. Hogarty Excellence in Schizophrenia Research Memorial Award and delivered the Memorial Lecture entitled "Lessons Learned from RAISE-ETP: Where Do We Go From Here?" Dr. Kane shared findings from a National Institute of Health-funded RAISE-ETP program that demonstrated advantages for coordinated specialty care in comparison to usual community care. 
The Hogarty award is presented annually and was established in honor of the late Gerard Hogarty, MSW, a member of the Pitt Psychiatry faculty and a pioneer in psychosocial treatments for schizophrenia. The award was presented by Susan Hogarty, RN, MSN.
The conference included an exhibition of artworks created by artists of the UPMC Western Psychiatric Hospital Comprehensive Recovery Services Oxford outpatient clinic, where patients participate in art therapy as part of psychiatric rehabilitation groups.