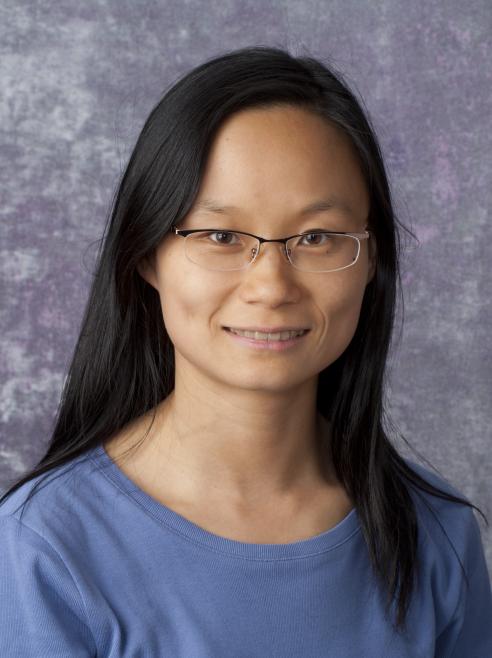 Yanhua Huang, PhD
Associate Professor of Psychiatry
Contact Details
450 Technology Drive
Pittsburgh
PA
15219
Education & Training
PhD
Johns Hopkins University
Neuroscience
Washington State University
Integrative Physiology and Neuroscience (formerly Veterinary and Comparative Anatomy, Pharmacology and Physiology)
Harvard Medical School
Neurobiology
Professional Affiliations
Member, Society for Neuroscience
Selected Honors & Awards
NARSAD Young Investigator Award, Brain & Behavior Research Foundation
Paul Ehrlich Young Investigator Award, Johns Hopkins University
Research Interests
Drug addiction; Sleep; Anxiety and depression
Selected Research Publications & Products
Liu Z, Wang Y, Cai Li, Li Yizhi, Chen B, Dong Y, Huang YH (2016) Prefrontal cortex to accumbens projections in sleep regulation of reward. J Neurosci 36: 7897-7910 *Featured article.
Chen B, Wang Y, Liu X, Liu Z, Dong Y, Huang YH (2015) Sleep regulates incubation of cocaine craving. J Neurosci 35: 13300-13310. *Featured article.
Ma YY, Lee BR, Wang X, Guo C, Liu L, Cui R, Lan Y, Balcita-Pedicino JJ, Wolf ME, Sesack SR, Shaham Y, Schlter OM, Huang YH, Dong Y (2014) Bi-directional modulation of incubation of cocaine craving by silent synapse-based remodeling of prefrontal cortex to accumbens projections. Neuron 83:1453-1467.
Lee BR, Ma YY, Huang YH, Wang X, Otaka M, Ishikawa M, Neumann PA, Graziane NM, Brown TE, Suska A, Guo C, Lobo MK, Sesack SR, Wolf ME, Nestler EJ, Shaham Y, Schlter OM, Dong Y (2013) Maturation of silent synapses in amygdala-accumbens projection contributes to incubation of cocaine craving. Nat Neurosci 16:1644-1651.
Huang YH, Lin Y, Mu P, Lee BR, Brown TE, Wayman G, Marie H, Liu W, Yan Z, Sorg BA, Schlter OM, Zukin RA, Dong Y (2009) In vivo cocaine experience generates silent synapses. Neuron 63:40-47.
Education Interests
Mentoring medical and graduate students; Mentoring postdoctoral and resident fellows; Teaching medical and graduate students