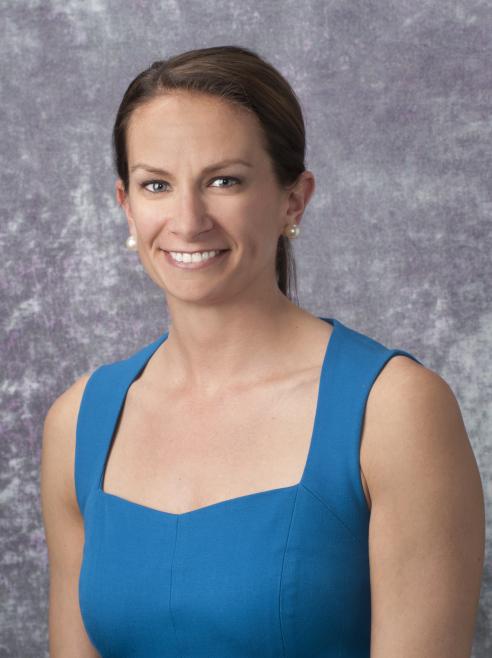 Sarah T Stahl, PhD
Assistant Professor of Psychiatry and Clinical and Translational Science
Contact Details
3811 O'Hara Street
Pittsburgh
PA
15213
Education & Training
PhD
West Virginia University
Developmental Psychology
University of Pittsburgh School of Medicine
Geriatric Psychiatry
Professional Affiliations
Member, American Association for Geriatric Psychiatry
Member, American Psychosomatic Society
Member, Gerontological Society of America
Selected Honors & Awards
Early Stage Investigator Award, Academy of Behavioral Medicine Research
Barry Lebowitz Early Career Scientist Award, American Association for Geriatric Psychiatry
Excellence in Research in the Field of Aging and Rehabilitation, University of Pittsburgh Aging Institute
Research Interests
Bereavement and aging; Late-life depression; Behavioral health interventions
Selected Research Publications & Products
Stahl ST, Smagula SF, Dew MA, Albert SM, Schulz RA, Reynolds, CF. Digital monitoring of sleep, meals, and physical activity for reducing depression in older spousally-bereaved adults: A pilot randomized controlled trial. Am J Geriatr Psychiatry. 2020; In press.
Smagula SF, Hall TM, Stahl ST. Rest-activity rhythms and depression symptoms in older bereaved adults. Int Psychogeriatr. 2019; 14: 1-2.
Stahl ST, Schulz R. Feeling relieved after the death of a family member with dementia: Associations with post-bereavement adjustment. Am J Geriatr Psychiatry. 2019; 27: 408-416.
Stahl ST, Emanuel J, Albert SM, Dew MA, Schulz R, Robbins-Welty G, Reynolds III CF. Design and rationale of a technology-based healthy lifestyle intervention in older adults grieving the loss of a spouse. Contemp Clin Trials Comm. 2017; 8: 99-105.
Stahl ST, Schulz R. Changes in routine health behaviors following late-life bereavement: A systematic review. J Behav Med. 2014; 37: 736-755.
Clinical Interests
Selected Clinical Publications & Products
Stahl ST, Changgi J, Weiner D, Pecina, M, Karp J. Opioid use negatively affects antidepressant response to venlafaxine in older adults with chronic low back pain and depression. Pain Med. 2020; In press.
Altmann H, Stahl ST, Gebara MA, Lenze EJ, Mulsant B, Blumberger D, Reynolds CF, Karp JF. Co-prescribed benzodiazepines in older adults receiving antidepressants for anxiety and depressive disorders: Association with treatment outcomes. J Clin Psychiatry. 2020; In press.