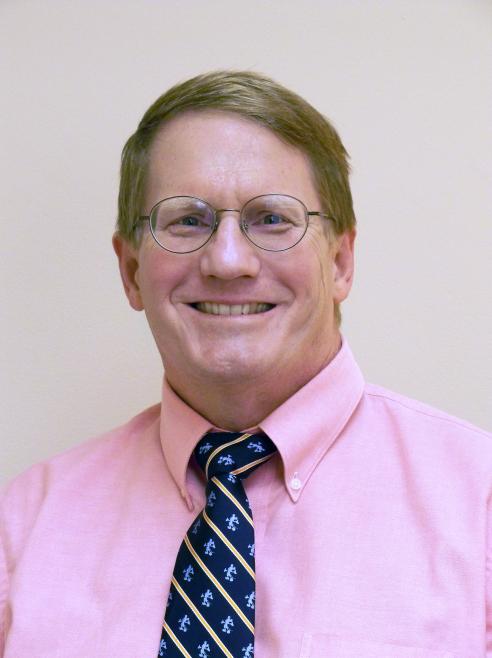 Robert H Howland, MD
Associate Professor of Psychiatry
Contact Details
3811 O'Hara St.
Pittsburgh
PA
15213
Education & Training
MD
University of Minnesota
, School of Medicine
General Psychiatry, Western Psychiatric Institute and Clinic of UPMC
Clinical Research, University of Pittsburgh School of Medicine
Specialty Certifications
Board Certification
American Board of Psychiatry and Neurology (Geriatric Psychiatry)
Professional Affiliations
Distinguished Fellow, American Psychiatric Association
Member, American Association for Geriatric Psychiatry
Member, American Society of Clinical Psychopharmacology
Member, American Medical Association
Member, Society of Biological Psychiatry
Member, Committee on Publication Ethics
Selected Honors & Awards
Distinguished Fellow, American Psychiatric Association
Marie H. Eldredge Award, American Psychiatric Association
New Investigator Award, National Institute of Mental Health New Clinical Drug Evaluation Unit
NARSAD Young Investigator Award, Brain & Behavior Research Foundation
Research Interests
Neuromodulation therapies in psychiatry; Novel psychopharmacological therapies
Selected Research Publications & Products
Leuchter AF, Cook IA, Feifel D, Goethe JW, Husain M, Carpenter LL, Thase ME, Krystal AD, Philip NS, Bhati MT, Burke WJ, Howland RH, Sheline YI, Aaronson ST, Iosifescu DV, OReardon JP, Gilmer WS, Jain R, Burgoyne KS, Phillips B, Manberg PJ, Massaro J, Hunter AM, Lisanby SH, George MS. Efficacy and safety of low-field synchronized transcranial magnetic stimulation (sTMS) for treatment of major depression. Brain Stimul. 2015;8(4):787-794. PMID: 26143022.
Dougherty DD, Rezai AR, Carpenter LL, Howland RH, Bhati MT, OReardon JP, Eskandar EN, Baltuch GH, Machado AD, Kondziolka D, Cusin C, Evans KC, Price LH, Jacobs K, Pandya M, Denko T, Tyrka AR, Brelje T, Deckersbach T, Kubu C, Malone DA. A Randomized Sham-Controlled Trial of Deep Brain Stimulation of the Ventral Capsule/Ventral Striatum for Chronic Treatment-Resistant Depression. Biol Psychiatry. 2015;78(4):240-248. PMID: 25726497.
Rush AJ, Marangell LB, Sackeim HA, George MS, Brannan SK, Davis SM, Howland R, Kling MA, Rittberg BR, Burke WJ, Rapaport MH, Zajecka J, Nierenberg AA, Husain MM, Ginsberg D, Cooke RG. Vagus Nerve Stimulation for treatment-resistant depression: A randomized, controlled acute phase trial. Biol Psychiatry. 2005;58(5):347-354. PMID: 16139580.
Howland RH. A benefit-risk assessment of agomelatine in the treatment of depression. Drug Saf. 2011;34(9):709-731. PMID: 21830835.
Howland RH, Rush AJ, Wisniewski SR, Trivedi MH, Fava M, Davis LL, McGrath PJ, Balasubramani GK. Concurrent anxiety and substance use disorders among outpatients with major depression: Clinical features and effect on treatment outcome. Drug Alcohol Depend. 2009;99(1-3):248-260. PMID: 18986774.
Clinical Interests
Clinical psychopharmacology; Adult mood and anxiety disorders; Geriatric psychiatry
Selected Clinical Publications & Products
Howland RH. Pharmacology of dementing disorders (Chapter 16). In: CA Noggle, RS Dean (Eds.) Neuropsychology of Cortical Dementias. New York, NY: Springer Publishing Company, 2015, Chapter 16, pp. 367-384.
Howland RH. Vagus nerve stimulation. Curr Behav Neurosci Rep. 2014;1(2):64-73. PMID: 24834378.
Howland RH, Schettler PJ, Rapaport MH, Mischoulon D, Schneider T, Fasiczka A, Delrahiem K, Maddux R, Lightfoot M, Nierenberg AA. Clinical features and functioning of patients with minor depression. Psychother Psychosom, 2008;77:384-389. PMID: 18716424.
Howland RH. Pharmacotherapy of dysthymia: A review. J Clin Psychopharmacol. 1991;11(2):83-92. PMID: 2056146.
Howland RH. Thyroid dysfunction in refractory depression: Implications for pathophysiology and treatment. J Clin Psychiatry. 1993;54(2):47-54. PMID: 8444820.
Education Interests
Medical student & resident education; Contnuing education for community physicians
Selected Education Publications & Products
Howland RH. Do psychiatric medications cause more harm than good? J Psychosoc Nurs Ment Health Serv. 2015;53(7):15-19. PMID: 26182207.
Orr DG, Glick ID, Adler L, Cohen L, Ellison J, Gaynes G, Howland R, Macaluso M, Raedler T. A Model Curriculum for Teaching Psychopharmacology to Primary Care Residents and Clinicians, 2nd Edition, The Primary Care Curriculum Committee; American Society of Clinical Psychopharmacolgy, Inc.; 2015.
Pharmacogenetic testing in psychiatry: Not (quite) ready for primetime. J Psychosoc Nurs Ment Health Serv. 2014;52(11):13-16. PMID: 25375387.
Howland RH. Therapeutic armamentarium for treating depression. Postgrad Med. 2010;122(4):66-93. PMID: 20675972.
Howland RH, Shutt LS, Berman SR, Spotts CR, Denko T. The emerging use of technology for the treatment of depression and other neuropsychiatric disorders. Ann Clin Psychiatry. 2011;23(1):48-62. PMID: 21318196.