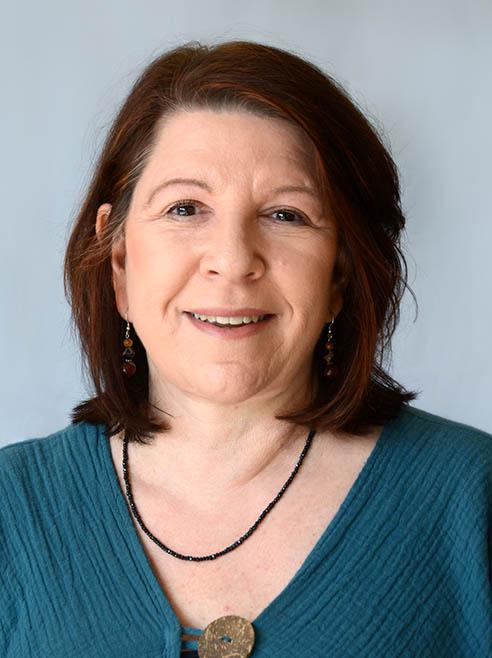 Meryl A Butters, PhD
Professor of Psychiatry and Clinical and Translational Science
Contact Details
3811 O'Hara St.
Pittsburgh
PA
15213
Education & Training
PhD
Clinical Psychology and Neuropsychology
, University of Arizona
Clinical Psychology and Neuropsychology, Brown University
Neuropsychology, University of Pittsburgh
Current Appointments
Director, Neuropsychological Services, Benedum Geriatric Center
Director, Geriatric Neuropsychology Research Program
Professional Affiliations
Fellow, American Psychological Association, Society for Clinical Neuropsychology, Division 40
Member, American Association for Geriatric Psychiatry
Member, International Neuropsychological Society
Selected Honors & Awards
Edith Kaplan Award, Massachusetts Neuropsychological Society
Philip Troen, MD Award for Excellence in Medical Student Research Mentoring, University of Pittsburgh School of Medicine
Senior Investigator Award, International College of Geriatric Psychoneuropharmacology
Nelson Butters Award for Research Contributions to Clinical Neuropsychology, National Academy of Neuropsychology
Research Interests
Trajectory of cognitive function
Selected Research Publications & Products
Diniz, BS, Sibille, E, Ding, Y, Tseng,G, HJ, Lotrich,F, Becker,JT, Lopez, OL, Lotze,MT, Klunk,WE, Reynolds, CF, Butters MA. Plasma Biosignature and Brain Pathology related to Persistent Cognitive Impairment in Late-Life Depression. Mol Psych. 2015;May;20(5):594-601.
Butters MA, Bhalla, RK, Andreescu, C, Wetherell, JL, Mantella, R, Begley, AE, Lenze, EJ. Changes in neuropsychological functioning following treatment for late-life Generalized Anxiety Disorder. Br J Psychiatry. 2011;199(3):211-218.
Butters MA, Young JB, Lopez OL, Aizenstein HJ, Mulsant BH, Reynolds CF, DeKosky ST, Becker JT. Pathways linking late-life depression to persistent cognitive impairment and dementia. Dialogues Clin Neurosci. 2008;10(3):345-357.
Butters MA, Whyte E, Nebes RD, Begley AE, Dew MA, Mulsant BH, Zmuda MD, Bhalla R, Meltzer CC, Pollock BG, Reynolds CF, Becker JT. The nature and determinants of neuropsychological functioning in late-life depression. Arch Gen Psychiatry. 2004;61(6);587-595.
Butters MA, Becker JT, Nebes RD, Zmuda MD, Mulsant BH, Pollock BG, Reynolds, CF. Changes in cognitive functioning following treatment for late-life depression. Am J Psychiatry. 2000;157:1949-1954.
Clinical Interests
Neuropsychological evaluation of older adults
Education Interests
Research mentoring