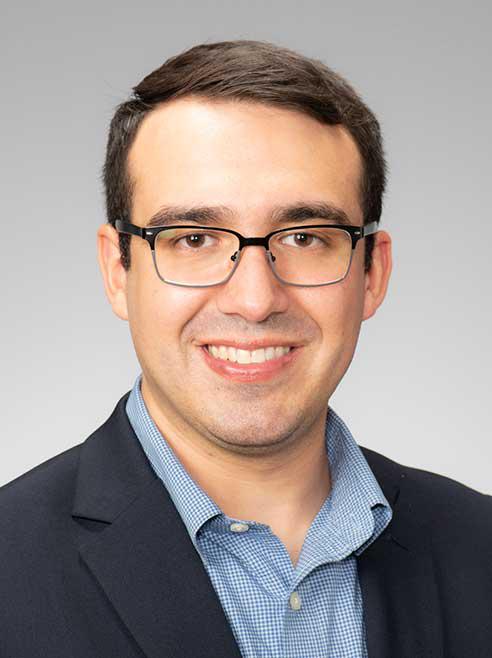 Kyle D Ketchesin, PhD
Assistant Professor of Psychiatry
Contact Details
3811 O'Hara St.
Pittsburgh
PA
15213
Education & Training
PhD
Neuroscience
, University of Michigan
Psychiatry, University of Pittsburgh School of Medicine
Professional Affiliations
Member, Sleep Research Society
Member, Molecular Psychiatry Association
Member, Society for Research on Biological Rhythms
Research Interests
Circadian rhythms in mood disorders; Epigenetics; Multi-omics
Selected Research Publications & Products
Logan RW, Xue X, Ketchesin KD, Hoffman G, Roussos P, Tseng G, McClung CA & Seney ML. (2022). Sex differences in molecular rhythms in the human cortex. Biological Psychiatry, 91(1):152-162.
Ketchesin KD, Zong W, Hildebrand MA, Seney ML, Cahill KM, Scott MR, Shankar VG, Glausier JR, Lewis DA, Tseng GC & McClung CA. (2021). Diurnal rhythms across the human dorsal and ventral striatum. Proceedings of the National Academy of Sciences, 118(2):e2016150118.
Logan RW, Ozburn AR, Arey RN, Ketchesin KD, Winquist A, Crain A, Tobe BTD, Becker-Krail D, Jarpe MB, Xue X, Zong W, Huo Z, Parekh PK, Zhu X, Fitzgerald E, Zhang H, Oliver-Smith J, DePoy LM, Hildebrand MA, Snyder EY, Tseng GC & McClung CA. (2021). Valproate reverses mania-like behaviors in mice via preferential targeting of HDAC2. Molecular Psychiatry, 26(8):4066-4084.
Ketchesin KD, Becker-Krail D & McClung CA. (2020). Mood-related central and peripheral clocks. European Journal of Neuroscience, 51(1):326-345.
Parekh PK, Logan RW, Ketchesin KD, Becker-Krail D, Shelton MA, Hildebrand MA, Barko K, Huang YH & McClung CA. (2019). Cell-type-specific regulation of nucleus accumbens synaptic plasticity and cocaine reward sensitivity by the circadian protein, NPAS2. Journal of Neuroscience, 39(24):4657-4667.