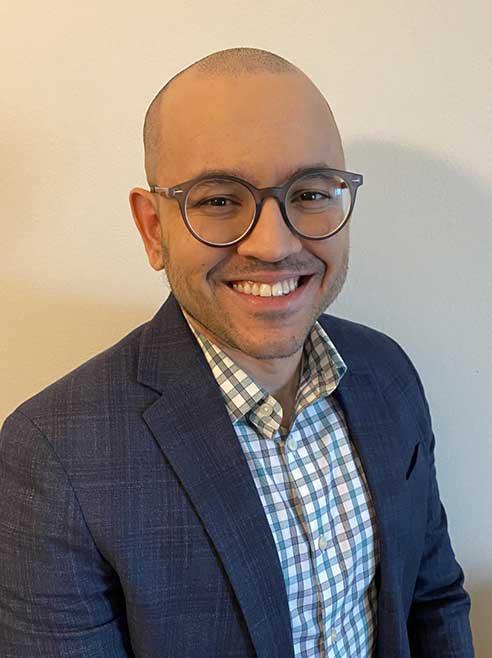 João Paulo Lima Santos, MD
Research Instructor in Psychiatry
Contact Details
3811 O'Hara St.
Pittsburgh
PA
15213
Education & Training
MD
Universidade de Fortaleza
Psychiatry, Universidade Federal do Cear
Psychiatry, University of Pittsburgh School of Medicine
Research Interests
Neural correlates of sleep; Psychopathology in young adults
Selected Research Publications & Products
Lima Santos JP, Kontos AP, Mailliard S, Eagle SR, Holland CL, Suss SJ Jr, Abdul-Waalee H, Stiffler RS, Bitzer HB, Blaney NA, Colorito AT, Santucci CG, Brown A, Kim T, Iyengar S, Skeba A, Diler RS, Ladouceur CD, Phillips ML, Brent D, Collins MW, Versace A. White Matter Abnormalities Associated With Prolonged Recovery in Adolescents Following Concussion. Front Neurol. 2021;12:681467. PubMed PMID: 34248824.
Lima Santos JP, Brent D, Bertocci M, Mailliard S, Bebko G, Goldstein T, Kim T, Iyengar S, Hafeman D, Fenster-Ehrlich VC, Skeba A, Bonar L, Abdul-Waalee H, Gill M, Merranko J, Birmaher B, Phillips ML, Versace A. White Matter Correlates of Suicidality in Adults With Bipolar Disorder Who Have Been Prospectively Characterized Since Childhood. Biol Psychiatry Cogn Neurosci Neuroimaging. 2021 Jan;6(1):107-116. PubMed PMID: 32919945.
Versace A, Jones NP, Joseph HM, Lindstrom RA, Wilson TK, Lima Santos JP, Gnagy EM, Pelham WE Jr, Ladouceur CD, Molina BSG. White matter abnormalities associated with ADHD outcomes in adulthood. Mol Psychiatry. 2021 May 25. PubMed PMID: 34035475.