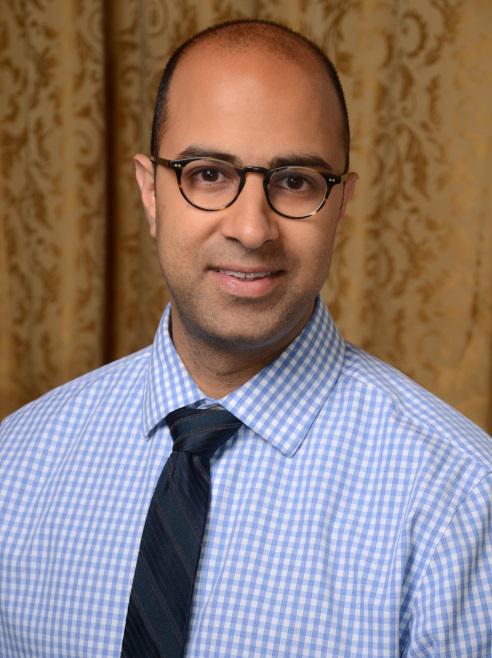 Deepak K Sarpal, MD
Assistant Professor of Psychiatry
Contact Details
3501 Forbes Avenue
Pittsburgh
PA
15213
Education & Training
MD
St. George's University School of Medicine
Psychiatry, Zucker Hillside Hospital, Hofstra Northwell School of Medicine
Specialty Certifications
Board Certification
American Board of Psychiatry and Neurology
Selected Honors & Awards
Rising Star Award, Pittsburgh Foundation
Research Interests
Treatment outcomes; trajectories; Psychiatric neuroimaging; Therapeutic trials
Selected Research Publications & Products
Sarpal DK, Robinson DG, Fales C, Lencz T, Argyelan M, Karlsgodt KH, Gallego JA, John M, Kane JM, Szeszko PR, Malhotra AK (2017). Relationship between Duration of Untreated Psychosis and Intrinsic Corticostriatal Connectivity in Patients with Early Phase Schizophrenia. Neuropsychopharmacology. Apr 5. doi: 10.1038/npp.2017.55.
Sarpal DK, Argyelan M, Robinson DG, Szeszko PR, Karlsgodt KH, John M, Weissman N, GallegoJA, Kane JM, Lencz T, Malhotra AK (2016). Baseline Striatal Functional, Connectivity as aPredictor of Response to Antipsychotic Drug Treatment. The American Journal of Psychiatry 173; 69- 77.
Sarpal DK, Robinson D, Lencz T, Argyelan M, Ikuta T, Karlsgodt K, Gallego JA, KaneJM, Szeszko PR, Malhotra AK (2015). Antipsychotic Treatment and Functional Connectivity of the Striatum in First-Episode Schizophrenia. JAMA Psychiatry 72: 5.
Eisenberg D, Sarpal D, Kohn PD, Meyer-Lindenberg A, Apud J, Wint D, Kolachana B, Weinberger DR, Berman KF (2010). Catechol-O-methyltransferase Val158Met Genotype and Resting Regional Cerebral Blood Flow in Medication-Free Patients with Schizophrenia. Biological Psychiatry 67:287-290.
Sarpal D, Buchsbaum BR, Kohn PD, Kippenhan JS, Mervis CB, Morris CA, Meyer Lindenberg A, Berman KF (2008). A genetic model for understanding higher-ordervisual processing: functional interactions of the ventral visual stream in Williams syndrome. Cerebral Cortex 18: 2402-2409.
Clinical Interests
Psychotic disorders; Psychiatric phenomenology; Integrating psychopharmacology/psychotherapy
Education Interests
Treatment outcomes; trajectories; Psychiatric neuroimaging; Therapeutic trials