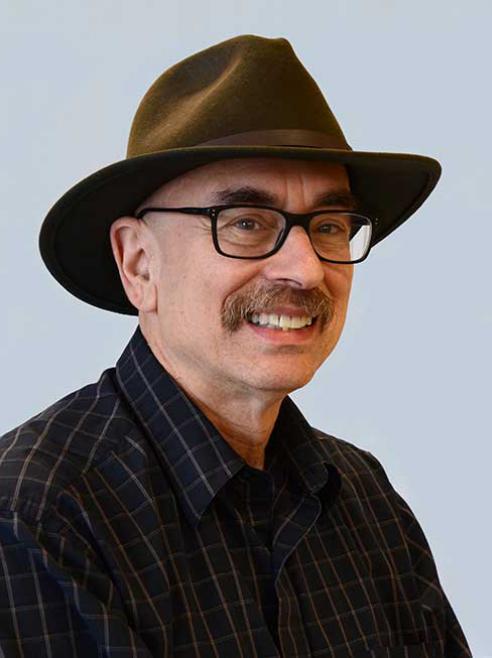 Benjamin L Handen, PhD
Professor of Psychiatry, Pediatrics, Psychology and Instruction and Learning (Education)
Contact Details
3811 O'Hara St.
Pittsburgh
PA
15213
Assistant
Sara McAuliffe-Bellin
Education & Training
PhD
Clinical Psychology
, University of Massachusetts
MEd
Special Education
, Boston College, School of Education
Clinical Psychology, Brown University
Psychology, Johns Hopkins School of Medicine
Research Interests
Down syndrome and dementia; ADHD in autism spectrum disorder; Parent training in autism spectrum disorder
Selected Research Publications & Products
Handen BL, Aman MG, Arnold LE, Hyman SL, Tumuluru MV, Lecavalier L, Corbett-Dick P, Pan X, Hollway JA, Buchan-Page KA, Silverman LB, Brown NV, Rice Jr, RR, Hellings J, Mruzek DW, McAuliffe-Bellin S, Hurt EA, Ryan MM, Levato L, Smith T. Atomoxetine, parent training, and their combination in children with autism spectrum and ADHD. Journal of the American Academy of Child and Adolescent Psychiatry. 2015, 54, 905-915.
Bearss K, Johnson C, Smith T, Lecavalier L, Swiezy N, Aman M, McAdam DB, Butter E, Stillitano C, Minshawi N, Sukhodolsky D, Mruzek DW, Turner K, Neal T, Hallett V, Mulick JA, Green B, Handen B, Deng Y, Dziura J, Scahill L. Effect of parent training versus parent education on behavioral problems in children with autism spectrum disorder: A randomized clinical trial. JAMA. 2015, 313,1524-1533.
Anagnostou E, Aman MG, Handen BL, Sanders KB, Shui A, Hollway JA, Brian J, Arnold LE, Capano L, Hellings JA, Butter E, Mankad D, Tumuluru R, Kettel J, Newsom CR, Peleg N, Odrobina D, McAuliffe-Bellin S, Zakroysky P, Marler S, Wagner A, Wong T, Macklin EA, Veenstra-VanderWeele J. A randomized, placebo controlled trial of metformin for the treatment of overweight induced by antipsychotic medication in young people with ASD. JAMA Psychiatry. 2016, 73(9), 928-937.
Hartley SL, Handen BL, Devenny DA, , Hardison R, Mihaila I, Price JC, Cohen AD, Klunk WE, Mailick MR, Johnson SC, Bradley T. Christian. Cognitive functioning in relation to the accumulation of brain -amyloid in healthy adults with Down syndrome. Brain, 2014, 137, 2556-2563. PMID:24993958.
Handen B, Cohen A, Umapathy C, Bulova P, Cannon SA, Cohen WI, Mathis CA, Price JC, Klunk WE. Imaging brain amyloid in non-demented young adults with Down syndrome using PiB-PET. Alzheimer's & Dementia, 2012, 8, 496-501.
Clinical Interests
ADHD; Autism; Parent training
Education Interests
Research mentorship; Clinical supervision