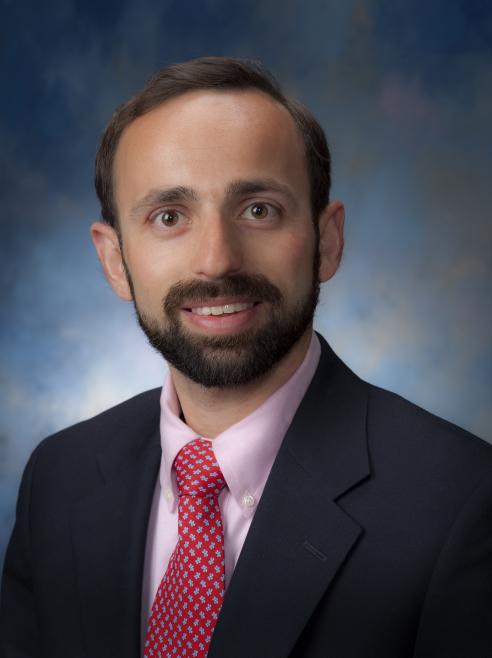 Alexandre Y Dombrovski, MD
Associate Professor of Psychiatry
Contact Details
3811 O'Hara St.
Pittsburgh
PA
15213
Education & Training
MD
Sechenov Moscow Medical Academy
Medicine
Western Psychiatric Institute and Clinic of UPMC
Psychiatry
Western Psychiatric Institute and Clinic of UPMC
Geriatric Psychiatry
Research Interests
Reinforcement learning; Decision-making in suicidal behavior; Borderline personality disorder
Selected Research Publications & Products
Chase HW, Kumar P, Eickhoff S, Dombrovski AY. Reinforcement learning models and their neural correlates: an activation likelihood estimation meta-analysis. Cognitive, Affective and Behavioral Neuroscience, 2015 Jun;15(2):435459. PMCID: PMC4437864.
Dombrovski AY, Szanto K, Clark L, Aizenstein HJ, Chase HW, Reynolds 3rd CF, Siegle, GJ. Corticostriatothalamic Reward Prediction Error Signals and Executive Control in Late-Life Depression. Psychological Medicine, 2015 May; 45(7):14131424. PMCID: PMC4380546.
Dombrovski AY, Szanto K., Clark L, Reynolds 3rd CF, Siegle, GJ. Reward signals, impulsivity, and attempted suicide in late-life depression. JAMA Psychiatry, 2013 Aug 7
Dombrovski AY, Szanto K, Siegle GJ, Wallace ML, Forman SD, Sahakian B, Reynolds CF 3rd, Clark L. Lethal forethought: delayed reward discounting differentiates high- and low-lethality suicide attempts in old age. Biol Psychiatry. 2011 Jul;70(2):138-144.
Dombrovski AY, Clark L, Siegle GJ, Butters M, Ichikawa N, Sahakian B, Szanto K.. Reward/Punishment reversal learning in older suicide attempters. Am J Psychiatry. 2010 Jun:167(6):699-707.
Clinical Interests
Selected Clinical Publications & Products
Dombrovski AY, Cyranowski JM, Mulsant BH, Houck PR, Buysse DJ, Andreescu C, Thase ME, Mallinger AG, Frank E. Which symptoms predict recurrence of depression in women treated with maintenance interpersonal psychotherapy? Depress Anxiety 2008;25(12):1060-1066
Dombrovski AY, Lenze EJ, Dew MA, Mulsant BH, Pollock BG, Houck PR, Reynolds CF. Maintenance treatment for old-age depression preserves health-related quality of life: a randomized controlled trial of paroxetine and interpersonal psychotherapy. J Am Geriatr Soc. 2007 Sep;55(9):1325-1332.
Dombrovski AY, Mulsant BH, Houck PR, Mazumdar S, Lenze EJ, Andreescu C, Cyranowski JM, Reynolds CF. Residual symptoms and recurrence during maintenance treatment of late-life depression. J Affect Disord. 2007 Nov;103(1-3):77-82
Dombrovski AY, Blakesley-Ball RE, Mulsant BH, Mazumdar S, Houck PR, Szanto K, Reynolds, CF. Speed of improvement in sleep disturbance and anxiety compared to core mood symptoms during acute treatment of depression in old age. Am J Geriatr Psychiatry. 2006 Jun;14(6):550-554
Dombrovski AY, Mulsant BH, Haskett RF, Prudic J, Begley A, Sackeim H. Predictors of remission after ECT in unipolar major depression. J Clin Psychiatry. 2005 Aug;66(8):1043-1049.
Education Interests
Decision neuroscience; Psychiatric phenomenology; Suicide
Selected Education Publications & Products
Dombrovski AY, Hallquist MN. The Decision Neuroscience Perspective on Suicidal Behavior: Evidence and Hypotheses. Current Opinion in Psychiatry, October 14, 2016.
Dombrovski AY, Mulsant BH. ECT: the preferred treatment for severe depression in late life. International Psychogeriatrics 19(1):10-14, Published online by Cambridge University Press 13 Dec 2006.
Dombrovski AY, Szanto K. Prevention of suicide in the elderly. Annals of Long-Term Care: Clinical Care and Aging; 13(11), 2005
Dombrovski AY, Rosenstock J. Bridging general medicine and psychiatry: providing general medical and preventive care for the severely mentally ill. Current Opinion in Psychiatry 17(6):523-529, November 2004.