WPIC Summer Seminar Series
2013 WPIC Summer Seminar Series Kicks off July 11th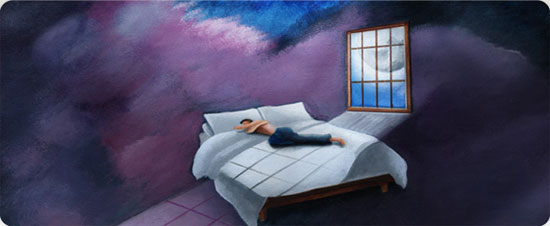 Sleep and Circadian Rhythms ? From Bench to Bedside
Mark your calendars and plan to join us for the WPIC Summer Seminar Series.  This year?s series will offer presentations and discussions on a host of issues related to Sleep and Circadian Rhythms.  Each session will include two 20-minute ?mini-lectures? - one focused on clinical research and one focused on translational research - in either the basic science or dissemination direction. A Discussant will draw on these two presentations for an informal 10-minute commentary followed by a Q&A session with the audience.
All seminars will take place from 12:00pm to 1:00pm on the following Thursdays at the WPIC Auditorium, located on the second floor of Thomas Detre Hall:
Date
Title
Presenters
11-Jul-13
Dissemination of Sleep Disorder Treatments
Anne Germain, PhD
Charles Atwood, Jr., MD
Bruce Rollman, MD
18-Jul-13
Sleep and Emotion Regulation
Peter Franzen, PhD
Dana McMakin, PhD
Greg Siegle, PhD
25-Jul-13
Insomnia
Daniel J.  Buysse, MD
Georgina Cano, PhD
Erika Forbes, PhD
8-Aug-13
Circadian Rhythms and Emotion Regulation
Colleen McClung, PhD
Brant Hasler, PhD
Kathryn Roecklein, PhD
15-Aug-13
Aging, Sleep, and Circadian Rhythms
Tim Monk, PhD
Etienne Sibille, PhD
Mark Miller, MD
22-Aug-13
Sleep and Health
Martica Hall, PhD
Christopher O'Donnell, PhD
Patrick Strollo, MD
For more information and details regarding continuing education credits offered for seminar participants, click here.