Study Sections
Latest Appointments of Department Faculty
To Federal Study Sections
Three researchers have joined the many Department of Psychiatry faculty serving on federal study sections.  Drs. John Donovan, Ellen Frank and Jordan Karp received four-year appointments to various federal study sections of the National Institutes of Health.
John E. Donovan, PhD, Associate Professor of Psychiatry and Epidemiology, will serve on the Center for Scientific Review?s Psychological Development, Risk and Prevention study section.  Dr. Donovan?s research aims to describe the development from childhood into adolescence of various risk factors for early alcohol initiation and movement into problem drinking. His work has included studies to determine the childhood antecedent risk factors for early onset drinking (drinking by age 14 or younger). 
Ellen Frank, PhD, Distinguished Professor of Psychiatry and Psychology, has been named to the National Institute of Mental Health?s Interventions Committee for Adult Disorders review group.  Dr. Frank is an expert in mood disorders and their treatment. She has served as Chair of the Food and Drug Administration Psychopharmacologic Drugs Advisory Panel and as a member of the U.S. National Advisory Mental Health Council. Dr. Frank also serves on the Mood Disorders Workgroup of the American Psychiatric Association Task Force on DSM-5 and is an Honorary Fellow of the American Psychiatric Association. In 1999, she was elected to the National Academy of Sciences Institute of Medicine.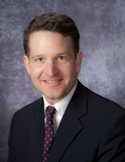 Jordan Karp, MD, Associate Professor of Psychiatry, Anesthesiology, and Clinical and Translational Science, and was appointed to the Center for Scientific Review?s Behavioral Medicine, Interventions and Outcome study section.  His NIH-funded research focuses on: 1) primary care-based treatments for older adults living with comorbid pain and depression, and 2) stepped care treatments for older adults with difficult to treat depression.  Dr. Karp has published extensively in these areas and speaks often about the treatment of depression in medically ill populations both locally and nationally.