Speed Dat(a)ing at Research Day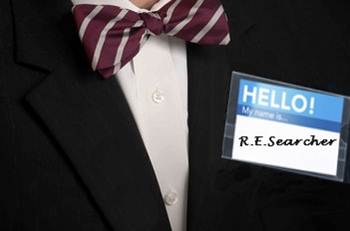 Speed Dat

(a)

ing!

Relationships are important? especially when it comes to building collaborations with other researchers. This year at the Department of Psychiatry?s Annual Research Day on June 6th, we are hosting a Speed Dat(a)ing Session that showcases the work of  10 faculty in the early stages of their scientific careers through a series of five-minute presentations.  Come join us to learn more about the innovative research that is being conducted by these investigators, and connect with other faculty, trainees and staff that are passionate about scientific discovery!
Carmen Andreescu, MD
Research Interests: The neural basis of emotional regulation of late-life anxiety disorders.
Ann D. Cohen, PhD
Research Interests: Alzheimer's disease; Normal aging; Amyloid imaging; PET imaging.
Natacha M. DeGenna, PhD
Research Interests: Behavioral antecedents of substance abuse and sexually transmitted disease; Developmental progression and ecological setting of health-risk behaviors; Reproductive health in vulnerable populations (youth, mentally ill, minority groups).
Laura J. Dietz, PhD
Research Interests: Psychosocial treatment; Preadolescent depression and anxiety; Pediatric depression and antecedents of cardiovascular disease.
Oliver J. Lindhiem, PhD
Research Interests: Predictive modeling; Measurement; Methodology; Parenting; Innovations in treatment delivery.
Carla Mazefsky, PhD
Research Interests: Emotional regulation and psychiatric comorbidity in autism spectrum disorders (ASD); Improving the assessment, treatment, and understanding of the mechanisms underlying emotion dysregulation in ASD.
Dana L. McMakin, PhD
Research Interests: Leveraging neuroplasticity in reward related circuitry among adolescents who have depression, or are at risk for depression (i.e. anxious youth with sleep problems).
Kirsten M. O?Hearn, PhD
Research Interests: Neural basis of visual development; Face, object and scene recognition; Autism and other developmental disorders; Influence of social experience on development.
Thomas M. Olino, PhD
Research Interests: Developmental psychopathology of internalizing psychopathology; Reward-related brain functioning in youth at-risk for unipolar depression; Longitudinal course and outcome of youth internalizing disorders.
Elizabeth M. Venditti, PhD
Research Interests: Lifestyle behavior modification and weight management for diabetes prevention and control; Clinical translation and dissemination models.