Sansea Jacobson, MD
Sansea Jacobson, MD Appointed as New Director
Of Child & Adolescent Psychiatry Residency Training Program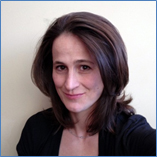 Please join us in welcoming Sansea L. Jacobson, MD as the Director of Child & Adolescent Psychiatry Residency Training at Western Psychiatric Institute and Clinic (WPIC) at UPMC.  Prior to her appointment, Dr. Jacobson served as the Associate Director of the program.  She also serves as the Director of the Triple Board Residency Training Program and will continue that role. 
Dr. Jacobson earned her medical degree from the University of Pittsburgh School of Medicine.  She completed a General Adult Psychiatry Residency and a Child & Adolescent Psychiatry Fellowship at Western Psychiatric Institute & Clinic (WPIC) where she was Chief Resident of Ambulatory Services.  Dr. Jacobson was one of the founders of the Academic Administrator, Clinical Educator (AACE) Residency Training Track and creator of the WPIC Advanced Psychopharmacology Course.   Throughout her career, Dr. Jacobson has received numerous awards in recognition of her teaching and educational activities including the Arnold P. Gold Foundation Teaching Award, the Samuel Gershon Teaching Award and the Golden Apple Teaching Award.  In addition, she has written or co-authored a number of peer reviewed articles and book chapters, and has presented lectures to a variety of audiences including fellow mental health providers, medical students, educators, pediatricians, and specialty medical providers. 
In addition to her extensive teaching and educational activities, Dr. Jacobson is a talented and dedicated clinician.  She is a child and adolescent psychiatrist at the Services for Teens at Risk Clinic and the Center for Children & Families at WPIC, where she has established a reputation for providing thoughtful, compassionate, evidence-based, multidisciplinary and individualized clinical care.