Research Day Oral Presentations
2012 Research Day Oral Presentations Highlight Work of Four Investigators
Oral presentations for this year?s Annual Research Day will feature the work of four faculty representing a broad range of scientific interests.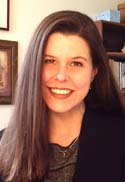 Cynthia Conklin, PhD, Assistant Professor of Psychiatry, is investigating subjective, physiological, and behavioral reactivity to drug-related cues in adult smokers.  Her work aims to develop new methods for studying the impact of drug-related stimuli on smokers' cue reactivity and improving cue-exposure therapy through the application of animal laboratory extinction techniques to the development of human addiction treatments.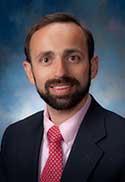 Alexandre Dombrovski, MD, Assistant Professor of Psychiatry, studies decision processes in suicidal behavior. His research focuses on reward/punishment-based learning and value-based decision making and utilizes behavioral economic experiments and functional neuroimaging.   His collaborations with other investigators have focused on risk factors and interventions research in late-life suicide, utilizing functional and structural MRI techniques, neuropsychology, and neuroeconomics.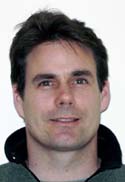 Kenneth Fish, PhD, Assistant Professor of Psychiatry, uses gene knockdown and advanced microscopy methodologies, which he has developed and refined over the last 20 years, to study the key cells, potential pharmacological targets, involved in GABA neurotransmission and how they are affected in schizophrenia. In addition, Dr. Fish studies dendritic and axonal development in several transgenic animal models of deficits in neurodevelopment to gain insight into the neuronal developmental abnormalities associated with schizophrenia.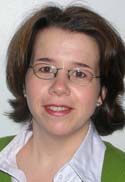 Cecile Ladouceur, PhD, Assistant Professor of Psychiatry and Psychology, is focusing on elucidating the development of neural systems underlying emotion processing and regulation in normally developing children and adolescents as well as in youth diagnosed with and at high risk for mood disorders. In particular, she uses functional neuroimaging and event-related potential (ERP) to identify brain activity implicated in processes at the interface of cognitive control and emotion as a way to examine developmental mechanisms of emotion regulation.
Oral presentations will take place in the second floor auditorium at Western Psychiatric Institute and Clinic on the afternoon of June 7, 2012.  Details regarding the Research Day program will be posted to the Department of Psychiatry web site in the near future.