Rappeport Fellowship
Ryan Wagoner, MD Selected for Rappeport Fellowship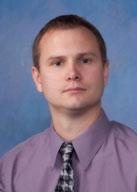 The American Academy of Psychiatry and the Law (AAPL) has awarded a Rappeport Fellowship to Ryan Wagoner, MD, a PGY 3 Resident.
The fellowship honors AAPL's founding president, Jonas R. Rappeport, MD, and provides the opportunity for outstanding residents with interests in psychiatry and the law to develop their knowledge and skills.  Rappeport Fellows will receive a travel award to attend the annual AAPL meeting in Montreal, Canada in October 2012 and will participate in the AAPL's Forensic Psychiatry Review Course, an intensive, comprehensive overview of psychiatry and law.  
Congratulations to Dr. Wagoner!