Keynote Address
Dr. Karen Matthews to Deliver Keynote Address at 2012 Research Day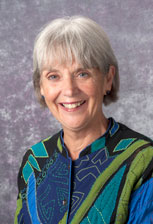 Karen Matthews, PhD will deliver the keynote address at the Department of Psychiatry?s Twelfth Annual Research Day on Thursday, June 7, 2012.
Dr. Matthews is Distinguished Professor of Psychiatry and Professor of Epidemiology and Psychology at the University of Pittsburgh and an internationally recognized behavioral health scientist.  Her extensive research activities represent a broad range of interests including the development of cardiovascular risk in adolescents; pathways connecting socioeconomic status and health; women's health/menopause; and psychobiological determinants of cardiovascular risk. 
In her keynote presentation, Turning Points in Cardiovascular Behavioral Medicine Research: A Case Study in Career Development, Dr. Matthews will discuss aspects of her career path, significant scientific discoveries from her extensive body of work, and offer advice to young investigators embarking on a career in research.
To view the schedule of activities for this year?s Research Day, click here.