Francis Lotrich, MD, PhD Promoted
Francis Lotrich, MD, PhD Promoted to Associate Professor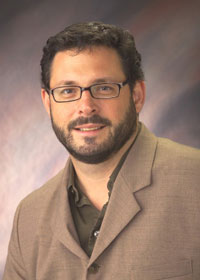 Please join us in congratulating Dr. Francis Lotrich on his promotion to the rank of Associate Professor of Psychiatry and Pharmaceutical Sciences at the University of Pittsburgh School of Medicine.
Dr. Lotrich attained his medical degree and a doctorate in Behavioral Neuroscience from the Oregon Health & Science University, and is a graduate of the Western Psychiatric Institute and Clinic (WPIC) of UPMC Residency Training Program where he served as Chief Resident.  He completed a postdoctoral fellowship under the mentorship of Dr. Charles F. Reynolds III and joined the faculty in 2005 as an Assistant Professor of Psychiatry.  Since his appointment to the faculty, Dr. Lotrich has been actively engaged in teaching and mentorship activities, clinical services, and research. 
An exceptional teacher and mentor, Dr. Lotrich teaches as part of the ?Overview of Major Depressive Disorder? course for first year students and is a facilitator for the ?Case Conference of Primary Care Clinical Problem Solving? course for second year students. He also has presented on neurobiology and treatments for anxiety to second-year residents and provides instruction on the use of electroconvulsive therapy (ECT) to psychiatrists as part of the ECT Fellowship Program at WPIC.  In addition, Dr. Lotrich is actively involved in the training of postdoctoral fellows.  He is a regular participant in a weekly post-doctoral seminar and mentors post-doctoral researchers and junior faculty in psychiatry as part of the University of Pittsburgh/Stanford University Career Development Institute.  Dr. Lotrich has been an active interviewer for the School of Medicine?s Admissions Committee since 2010.
Dr. Lotrich is also a talented and compassionate clinician.  He is certified by the American Board of Psychiatry and Neurology, and holds specialty certification in ECT. Dr. Lotrich serves as Director of the Psychiatry Outpatient Consultation Clinic at the UPMC Liver Clinic and also provides ECT treatment one day per week at WPIC and psychiatric treatment at the Re:solve Crisis Center. He has also been a member of the WPIC Pharmacy and Therapeutics Committee for the past 11 years.
In addition to his extensive teaching and clinical activities, Dr. Lotrich is engaged in a number of research initiatives focusing on major depressive disorder (MDD), specifically on understanding the interaction between genetic vulnerability and inflammatory cytokines, and the development of major depression during interferon-alpha treatment. Integrating his clinical training and expertise as a psychiatrist with his scientific training in neuroscience, Dr. Lotrich has developed both a national and international reputation as an expert in this field.  He is currently the principal investigator of an R01 grant examining vulnerability to depression and the role of delta sleep in patients receiving interferon-alpha and of a NARSAD study on the use of Positron Emission Tomography (PET) to examine the number of serotonin receptors before and during interferon-alpha treatment.  Dr. Lotrich also serves as a co-investigator for three other federally funded projects led by Drs. Charles F. Reynolds III and Howard Aizenstein.  Dr. Lotrich?s research accomplishments have resulted in 50 published and in press peer-reviewed articles and numerous invited presentations at scientific conferences throughout the United States and abroad. He has also served as a grant reviewer for several different organizations including the NIMH, the Ontario Mental Health Foundation, and ZonMw, the Dutch organization for health research and development.
Please join us in congratulating Dr. Lotrich on this milestone in his academic career.