2014 SOBP Meeting

Department of Psychiatry Research Well Represented at
2014 Society for Biological Psychiatry Meeting

The Society for Biological Psychiatry (SOBP) hosted its 69th annual scientific meeting in New York City, May 8-10, 2014. The wide range of research at the University of Pittsburgh?s Department of Psychiatry was well represented at the meeting. Faculty, postdoctoral fellows, residents, and medical students presented their work and shared their expertise through a total of 41 symposia, oral presentations, and poster sessions over the three-day meeting.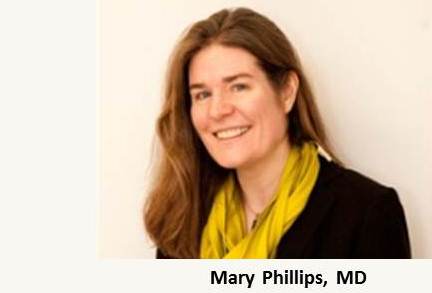 Mary Phillips, MD was elected Councilor-at-Large for the SOBP Council and will begin her three-year term effective June 1, 2014. The nine-member Council is responsible for the overall governance of the organization.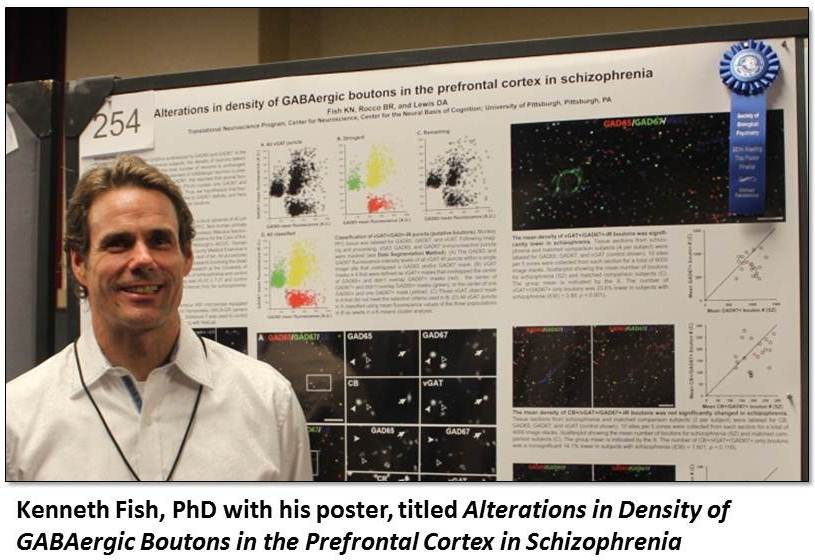 The abstract submitted by Kenneth Fish, PhD, Assistant Professor of Psychiatry, was selected from over 1,000 submissions as one of a small group of posters to compete for the 2014 Top Poster Award. Dr. Fish?s research focuses on the functional consequences of altered connectivity in schizophrenia.
Four young investigators from the Department of Psychiatry received SOBP Travel Awards to support their participation, which included presenting their work at one of the poster sessions. 



Wonjae Chung, MS, a student in the University of Pittsburgh and Carnegie Mellon University Medical Scientist Training Program (MSTP), presented a poster titled ErbB4 Splicing is Preferentially Dysregulated in Layer 4 of Dorsolateral Prefrontal Cortex of Schizophrenia.
Danella Hafeman, MD, PhD, Chief Resident for the Child Psychiatry Fellowship at Western Psychiatric Institute and Clinic of UPMC, presented a poster focusing on Scared at the Time of Scan: Correlation between Clinical Scales and Brain Activation during an Emotion Processing Task.  
Matthew MacDonald, PhD, a Postdoctoral Fellow in the laboratory of Dr. Robert Sweet, presented his research on Altered Glutamate Signaling Protein Co-Expression Network Topology Correlates with Spine Loss in the Auditory Cortex of Schizophrenia.  
Brandon McKinney, MD, PhD, Chief Resident of the Research Pathway, presented the findings of his study of DNA Methylation of Somatostatin in Aging and Major Depressive Disorder.