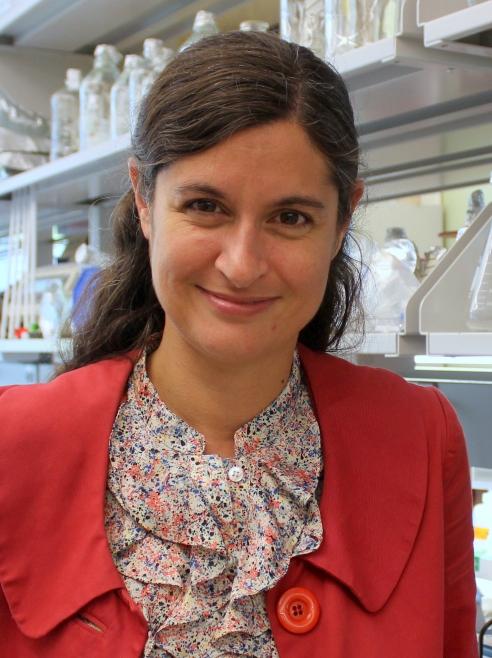 Susanne E Ahmari, MD, PhD
Assistant Professor of Psychiatry
Contact Details
3811 O'Hara St.
Pittsburgh
PA
15213
Education & Training
MD
Stanford University
Medicine
PhD
Stanford University
Molecular and Cellular Physiology
Columbia University
Psychiatry
Columbia University
Anxiety and Affective Disorders
Specialty Certifications
Board Certification
American Board of Psychiatry and Neurology
Professional Affiliations
Associate Member, American College of Neuropsychopharmacology
Member, Society for Neuroscience
Selected Honors & Awards
A.E. Bennett Research Award, Society of Biological Psychiatry
Fellowship Award in the Neurosciences, Klingenstein-Simons Foundation
Emerging Female Scientist Award, Carnegie Science Center
McKnight Scholar Award, McKnight Endowment Fund for Neuroscience
Rising Star Award, Pittsburgh Foundation
Career Award for Medical Scientists, Burroughs Wellcome Fund
Research Interests
Neural circuits underlying repetitive thoughts; Intersection of compulsive behaviors and anxiety; Novel tools for circuit dissection
Selected Research Publications & Products
I.D. Zike, M.O. Chohan, J.M. Kopelman, E. Krasnow, D. Flicker, K.M. Nautiyal, M. Bubser, C. Kellendonk, C.K. Jones, G.D. Stanwood, K.F. Tanaka, H. Moore, S.E. Ahmari, J. Veenstra-VanderWeele. (2017) OCD candidate gene SLC1A1/EAAT3 impacts basal ganglia-mediated activity and stereotypic behavior. PNAS. 114: 5719-5724. PMID: 28507136.
J. Wood and S.E. Ahmari. A framework for understanding the emerging role of corticolimbic-ventral striatal networks in OCD-associated repetitive behaviors. (2015) Frontiers in Systems Neuroscience. 9:171-83. PMID: 26733823.
K.M. Nautiyal, K.F. Tanaka, M.M. Barr, L. Tritschler, Y.L. Dantec, D.J. David, A.M. Gardier, C. Blanco, R. Hen, and S.E. Ahmari. (2015) Distinct circuits underlie the effects of 5-HT1B receptors on aggression and impulsivity. Neuron. 86:813-826. PMID: 25892302.
S.E. Ahmari, T. Eich, D. Cebenoyan, E.E. Smith, and H.B. Simpson. (2014) Assessing neurocognitive function in psychiatric disorders: a roadmap for enhancing consensus. Neurobiology of Learning and Memory. 115:10-20. PMID: 24994503.
S.E. Ahmari, T. Spellman, N.L. Douglass, M.A. Kheirbek, H.B. Simpson, K. Deisseroth, J.A. Gordon, R. Hen. (2013) Repeated cortico-striatal stimulation generates persistent OCD-like behavior. Science. 340:1234-1239. PMID: 23744948.
Clinical Interests
Obsessive compulsive disorder; Anxiety disorders
Education Interests
Neuroscience in residency