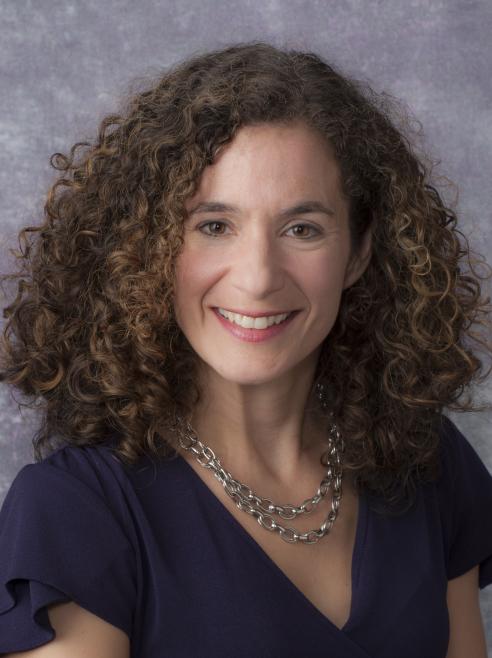 Erika E Forbes, PhD
Professor of Psychiatry, Pediatrics, Psychology and Clinical and Translational Science
Contact Details
121 Meyran Avenue
Pittsburgh
PA
15213
Education & Training
PhD
University of Pittsburgh
Clinical Psychology
University of Pittsburgh
Clinical Affective Neuroscience
Specialty Certifications
Licensed by the Pennsylvania State Board of Psychology
Professional Affiliations
Member, American Psychological Association
Member, American College of Neuropsychopharmacology
Member, Society for Research in Psychopathology
Member, Association for Psychological Science
Member, FLUX: Congress on Developmental Cognitive Neuroscience
Member, International Society for Research in Child and Adolescent Psychopathology
Selected Honors & Awards
Eva King Killam Research Award, American College of Neuropsychopharmacology
Emerging Mentor Award, Department of Psychiatry, University of Pittsburgh School of Medicine
NARSAD Independent Investigator Award, Brain & Behavior Research Foundation
NARSAD Young Investigator Award, Brain & Behavior Research Foundation
Fellowship Award, Klingenstein Third Generation Foundation
Research Interests
Depression; Substance use; Affective neuroscience
Selected Research Publications & Products
Romens SE, Casement MD, McAloon R, Keenan K, Hipwell AE, Guyer AE, Forbes EE. Adolescent girls neural response to reward mediates the relation between childhood financial disadvantage and depression. J Child Psychol Psychiatry. 2015 Nov;56(11):1177-84.
Forbes EE, Dahl RE. Altered reward function in adolescent depression: What, when, and how? J Child Psychol Psychiatry. 2012 Jan;53(1):3-15.
Forbes EE, Olino TM, Ryan ND, Birmaher B, Axelson D, Moyles DL, Dahl RE. Reward-related brain function as a predictor of treatment response in adolescents with major depressive disorder. Cogn Affect Behav Neurosci. 2010 Mar;10(1):107-18.
Forbes EE, Ryan ND, Phillips ML, Manuck SB, Worthman CM, Moyles DL, Tarr JA, Sciarrillo SR, Dahl RE. Healthy adolescents neural response to reward: Associations with puberty, positive affect, and depressive symptoms. J Am Acad Child Adolesc Psychiatry. 2010 Feb;49:162-72.
Forbes EE, Hariri AR, Martin SL, Silk JS, Moyles DL, Fisher PM, Brown SM, Ryan ND, Birmaher B, Axelson DA, Dahl RE. Altered striatal activation predicting real-world positive affect in adolescent major depressive disorder. Am J Psychiatry. 2009 Jan;166(1):64-73.
Education Interests
Neuroscience; Adolescent development
Clinical Interests
Depression; Sleep; Anxiety