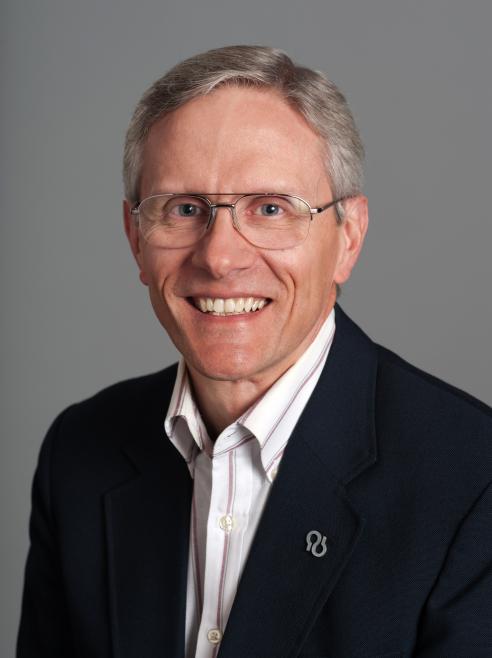 William E Klunk, MD, PhD
Distinguished Professor of Psychiatry and Neurology and Levidow-Pittsburgh Foundation Chair in Alzheimer's Disease and Dementia Disorders
Contact Details
3811 O'Hara St.
Pittsburgh
PA
15213
Education & Training
MD
Washington University
, School of Medicine
PhD
Neuropharmacology
, Washington University, School of Medicine
General Psychiatry and Medicine, Western Psychiatric Institute and Clinic of UPMC
Psychiatry, Western Psychiatric Institute and Clinic of UPMC
Geriatric Neuropsychopharmacology, University of Pittsburgh
Current Appointments
Director, Laboratory of Molecular Neuropharmacology
Selected Honors & Awards
Zaven Khachaturian Award, Alzheimer's Association
Worlds Most Influential Scientific Minds, Thomson Reuters
Ronald and Nancy Reagan Research Institute Award for research in Alzheimers disease, Alzheimer's Association
Potamkin Prize for Research in Pick's, Alzheimer's, and Related Diseases, American Academy of Neurology
MetLife Foundation Awards for Medical Research, MetLife Foundation
Research Interests
Neuroimaging & blood biomarkers; Aging and dementia
Selected Research Publications & Products
KLUNK WE, Engler H, Nordberg A, Wang Y, Blomqvist G, Holt DP, Bergstrom M, Savitcheva I, Huang G-F, Estrada S, Ausen B, Debnath ML, Barletta J, Price JC, Sandell J, Lopresti BJ, Wall A, Koivisto P, Antoni G, Mathis CA and Langstrom,B. Imaging brain amyloid in Alzheimers disease with Pittsburgh Compound-B (PIB). Annals of Neurology 2004;55:306-319.
Handen BL, Cohen AD, Channamalappa U, Bulova P, Cannon SA, Cohen WI, Mathis CA, Price JC and KLUNK WE. Imaging brain amyloid in nondemented young adults with Down syndrome using Pittsburgh compound B. Alzheimers & Dementia 2012;8:496-501.
Lopez OL, KLUNK WE, Mathis C, Coleman RL, Price J, Becker JT, Aizenstein HJ, Snitz B, Cohen A, Ikonomovic M, McDade E, DeKosky ST, Weissfeld L and Kuller LH. Amyloid, neurodegeneration, and small vessel disease as predictors of dementia in the oldest-old. Neurology 2014;83:1804-1811.
KLUNK WE, Koeppe RA, Price JC, Benzinger TL, Devous MD, Sr., Jagust WJ, Johnson KA, Mathis CA, Minhas D, Pontecorvo MJ, Rowe CC, Skovronsky DM and Mintun MA. The Centiloid Project: Standardizing quantitative amyloid plaque estimation by PET. Alzheimers Dement 2015;11:1-15.
Yau WY, Tudorascu DL, McDade EM, Ikonomovic S, James JA, Minhas D, Mowrey W, Sheu LK, Snitz BE, Weissfeld L, Gianaros PJ, Aizenstein HJ, Price JC, Mathis CA, Lopez OL and KLUNK WE. Longitudinal assessment of neuroimaging and clinical markers in autosomal dominant Alzheimer's disease: a prospective cohort study. Lancet Neurol 2015;14:804-813.
Clinical Interests
Alzheimer's disease; Dementia
Education Interests
Research mentorship