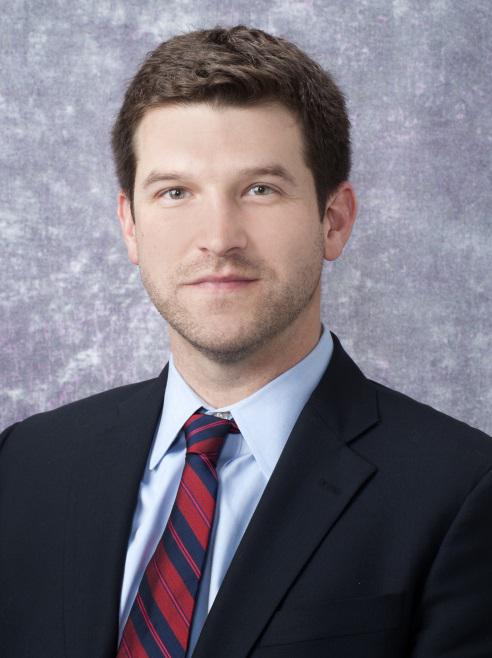 Ryan Logan, PhD
Assistant Professor of Psychiatry
Contact Details
450 Technology Drive
Pittsburgh
PA
15219
Education & Training
PhD
University of Maine, Neuroscience
University of Pittsburgh
Molecular Neuroscience
Jackson Laboratory
Bioinformatics
Rutgers University
Immunology and Neuroscience
Selected Honors & Awards
Young Scientist Award, International Behavioural and Neural Genetics Society
Outstanding Junior Faculty Award, International Behavioural and Neural Genetics Society
NARSAD Young Investigator Award, Brain & Behavior Research Foundation
Research Interests
Circadian rhythms and sleep; Mood and addiction disorders
Selected Research Publications & Products
Schoenrock SA, Kumar P, Gomez AA, Dickson PE, Kim SM, Bailey L, Neira S, Riker KD,Farrington J, Gaines CH, Khan S, Wilcox TD, Roy TA, Leonardo MR, Olson AA, Gagnon LH,Philip VM, Valdar W, de Villena FP, Jentsch JD, Logan RW, McClung CA, Robinson DL,Chesler EJ, Tarantino LM. Characterization of genetically complex Collaborative Cross mousestrains that model divergent locomotor activating and reinforcing properties of cocaine.Psychopharmacology (Berl). 2020. Epub 2020/01/04. doi: 10.1007/s00213-019-05429-3.PubMed PMID: 31897574.
Paden W, Barko K, Puralewski R, Cahill KM, Huo Z, Shelton MA, Tseng GC, Logan RW, Seney ML. Sex differences in adult mood and in stress-inducedtranscriptional coherence across mesocorticolimbic circuitry. Translational Psychiatry. 2020;Feb 6;10(1):59. doi: 10.1038/s41398-020-0742-9. PubMed PMID: 32066699.
Logan RW, Parekh PK, Kaplan GN, Becker-Krail DD, Williams WP, 3rd, Yamaguchi S,Yoshino J, Shelton MA, Zhu X, Zhang H, Waplinger S, Fitzgerald E, Oliver-Smith J, SundarveluP, Enwright JF, 3rd, Huang YH, McClung CA. NAD+ cellular redox and SIRT1 regulate thediurnal rhythms of tyrosine hydroxylase and conditioned cocaine reward. Mol Psychiatry.2019;24(11):1668-84. Epub 2018/05/08. doi: 10.1038/s41380-018-0061-1. PubMed PMID:29728703; PubMed Central PMCID: PMC6215755.
Seney ML, Cahill K, Enwright JF, 3rd, Logan RW, Huo Z, Zong W, Tseng G, McClung CA.Diurnal rhythms in gene expression in the prefrontal cortex in schizophrenia. Nat Commun.2019;10(1):3355. Epub 2019/08/11. doi: 10.1038/s41467-019-11335-1. PubMed PMID:31399567; PubMed Central PMCID: PMC6689017.
Logan RW, McClung CA. Rhythms of life: circadian disruption and brain disorders across thelifespan. Nat Rev Neurosci. 2019;20(1):49-65. Epub 2018/11/22. doi: 10.1038/s41583-018-0088-y. PubMed PMID: 30459365; PubMed Central PMCID: PMC6338075.
Education Interests
Mentoring undergraduate/graduate students; Mentoring postdoctoral scholars and residents