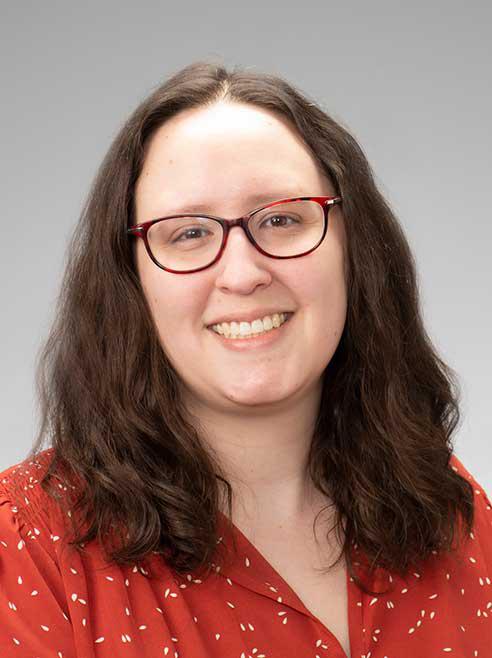 Lauren M DePoy, PhD
Research Instructor in Psychiatry
Contact Details
450 Technology drive
Pittsburgh
PA
15219
Education & Training
PhD
Neuroscience
, Emory University
Substance Use Disorders, University of Pittsburgh School of Medicine
Alcohol and Substance Use, National Institute on Alcohol Abuse and Alcoholism
Research Interests
Circadian rhythm disruption & substance use
Selected Research Publications & Products
DePoy LM, Becker-Krail DD, Zong W, Petersen K, Shah N, Brandon JH, Miguelino AM, Tseng GC, Logan RW & McClung CA. Circadian-dependent and sex-dependent increases in intravenous cocaine self-administration in Npas2 mutant mice, J Neurosci (2021), 41(5):1046-1058.
DePoy LM*, Shapiro LP* & Gourley SL. Developmental 1-integrins are necessary for actin-consequence updating, Journal of Neuroscience (2019), 39(34):6644-6655.
DePoy LM, Zimmermann KS, Marvar PJ & Gourley SL. Induction and reversal of adolescent cocaine-induced habits,Biological Psychiatry, (2017) 81(7):595-605.