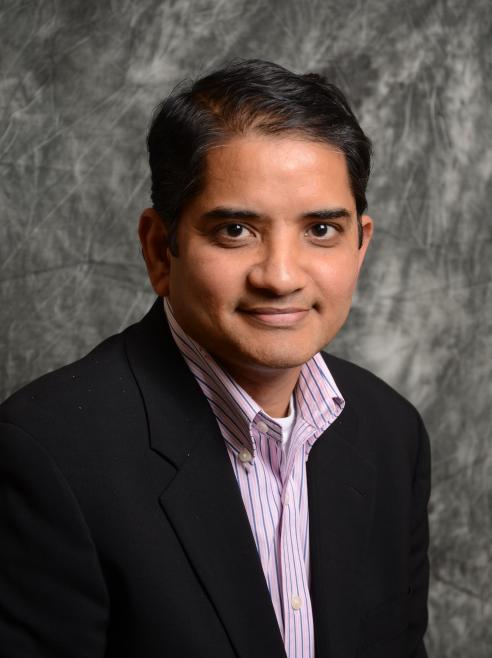 Lalith K Solai, MD
Associate Professor of Psychiatry
Contact Details
3811 O'Hara St.
Pittsburgh
PA
15213
Education & Training
MD
Kilpauk Medical College
Medicine
Henry Ford Hospital
Psychiatry
Western Psychiatric Institute and Clinic of UPMC
Geriatric Psychiatry
Current Appointments
Service Chief and Medical Director, Geriatric Psychiatry
Medical Director, Center for Interventional Psychiatry
Director, Patient Safety
Professional Affiliations
Member, American Association for Geriatric Psychiatry
Member, International Society for Electroconvulsive Therapy and Neuromodulation
Selected Honors & Awards
Award for Clinical Excellence in Services, UPMC
Physician of the Year Award, Western Psychiatric Institute and Clinic of UPMC
Geriatric Academic Career Award, Health Resources and Services Administration
Psychiatrist of the Year Award, National Alliance on Mental Illness, Pennsylvania Chapter
New Investigators Award, New Clinical Drug Evaluation Unit, National Institute of Mental Health
Research Interests
Selected Research Publications & Products
Shenai N, White CD, Azzam P, Gopalan P, Solai LK. Practical and Legal Challenges to Electroconvulsive Therapy in Malignant Catatonia. Harvard Review of Psychiatry. 2016 May-Jun;24(3):238-41.
Jacobson SL, Travis MJ, Solai L, MacPhee E, Reynolds CF 3rd, Ryan ND, Roth LH, Kupfer DJ. Preparing the next generation of leaders in clinician-education and academic administration. Acad Psychiatry. 2010 May-Jun;34(3):224-8.
Clinical Interests
Interventional psychiatry; Geriatric psychiatry; long term care; Patient safety
Selected Clinical Publications & Products
Pittsburgh Pocket Psychiatry Geriatric Psychiatry. Editors Mark D. Miller, MD and LalithKumar K. Solai, MD, Oxford University Press, 2013
LalithKumar K. Solai. Delirium. Chapter 10.2. Comprehensive Textbook of Psychiatry, 9th Edition, Lippincott Williams & Wilkins, 1153-1166, 2009
Education Interests
Geriatric psychiatry fellow training; Resident training and education; ECT fellow training