Global Mental Health Initiatives
Global Mental Health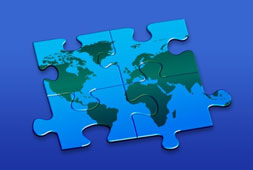 "The area of study, research and practice that places a priority on improving mental health and achieving equity in mental health for all people worldwide." Patel and Prince, JAMA, 2010, 303, 1976-1977.
The Department of Psychiatry has numerous faculty and trainees engaged in international health initiatives and active in the University of Pittsburgh Center for Global Health. Click here to learn more about specific faculty and projects.



If you would like to learn more about the many global mental health initiatives that our faculty and trainees are engaged in, upcoming events, and opportunities for sharing your interests with other members of the global mental health research community, please contact Vishwajit Nimgaonkar, MD, PhD at nimgaonkarvl@upmc.edu.