Research Day Abstracts Due April 6th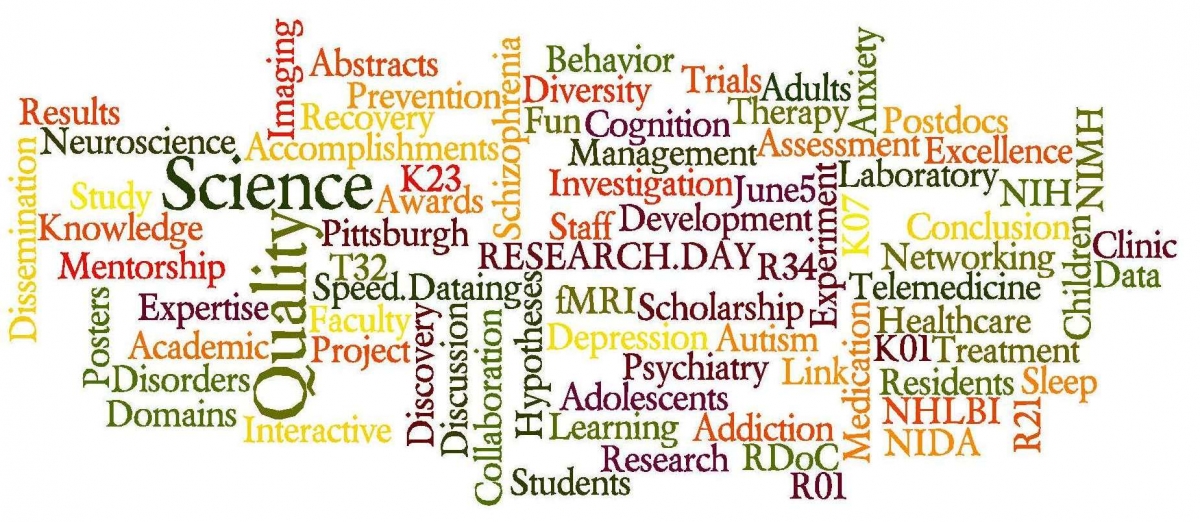 Abstracts Due April 6th for
                2014 Department of Psychiatry Research Day
Haven?t submitted your abstract yet for this year?s Research Day?  
April 6th will be here before you know it, so be sure to visit the Research Day page of of our website to download the Call for Abstracts and the abstract submission form. You can also learn more about all the terrific activities planned for Research Day including the new lunchtime roundtable discussion groups. 
Faculty, residents, postdoctoral fellows, students and staff are all encouraged to submit an abstract for consideration for the poster session.  Whether you are an investigator in the early stages of your career or a more experienced researcher wanting to showcase your most recent findings, the popular poster session provides a great opportunity to share and discuss your work, and build relationships with others who are passionate about scientific research.  The structure of the Research Day program provides plenty of time for you to present your poster to attendees and also to view and discuss the work of other poster presenters representing a broad range of disciplines and topics.
All activities will take place at the University Club in Oakland and lunch will be provided for all registrants.  Register today and join us!