New Faculty – Dr. Susanne Ahmari
Susanne Ahmari, MD, PhD Joins
Translational Neuroscience Program Faculty
---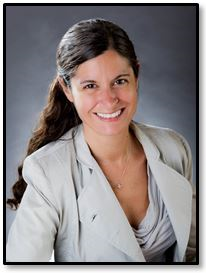 Please join us in welcoming Susanne Ahmari, MD, PhD to the Department of Psychiatry. Dr. Ahmari was appointed Assistant Professor of Psychiatry effective October first and will work closely with faculty in the Translational Neuroscience Program and throughout in addition to forming collaborations with other researchers within and outside of the University of Pittsburgh.
After graduating from the MSTP Program at Stanford University and completing her residency in psychiatry at Columbia University in New York, Dr. Ahmari began full time research on obsessive compulsive disorder (OCD). Through her research, Dr. Ahmari aims to identify abnormal neurocognitive functions in patients with OCD, and uses optogenetic technology to test the role of cortico-striatal circuits in OCD pathology and treatment. In addition, she is interested in dissecting the circuit-level mechanism of action of deep brain stimulation using transgenic animal models of OCD, and identifying neural plasticity mechanisms underlying perseverative behaviors.
Dr. Ahmari recently received two research awards in recognition of her innovative work: a Burroughs Wellcome Fund Career Award for Medical Scientists and the MQ Fellows Award. The grant from Burroughs Wellcome supports highly-talented physician-scientists in their transition from advanced postdoctoral fellowship training to the early years of faculty service. The MQ Fellows Programme is designed for promising investigators with bold research ideas and who aspire to be the next generation of research leaders in mental health.