Dr. Buysse Featured in JAMA
JAMA Clinical Crossroads Features Sleep Researcher
JAMA recently featured sleep researcher Daniel Buysse, MD as part of the journal?s Clinical Crossroads section focusing on insomnia.  The article is based on a Clinical Grand Rounds presented by Dr. Buysse at the Beth Israel Deaconess Medical Center in Boston.  The case study involved a 51-year old woman whose insomnia was first diagnosed when she was age 35 and her experience as she searched for an effective treatment for the disorder.  The JAMA article highlights insomnia?s importance as one of the most prevalent health concerns in the population and reviews the assessment, diagnosis and treatment options for insomnia in adults.
Dr. Buysse is Professor of Psychiatry and Clinical and Translational Science and Director of the Neuroscience Clinical and Translational Research Center.  His research focuses on the diagnosis, assessment, pathophysiology, and treatment of insomnia. His work has been supported by funding from the National Institute of Mental Health, the National Institute on Aging, the National Heart, Lung, and Blood Institute, and the National Center on Research Resources.  Dr. Buysse has served on several initial review groups and advisory committees at the National Institutes of Health. In addition to directing his own research projects, he serves as a Co-Director of the University of Pittsburgh Sleep Medicine Institute, an integrated, multi-disciplinary program encompassing research, teaching, and clinical care.  The Institute is the first center of excellence established by the University?s NIH-funded Clinical and Translational Science Institute (CTSI) and serves as the secretariat of the national Sleep Research Network.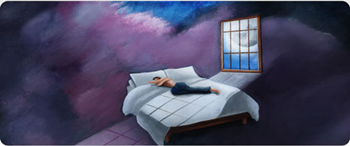 To learn more about training activities and research at the Sleep Medicine Institute please visit their website at www.sleep.pitt.edu or if you would like more information on clinical services provided at the UPMC Sleep Medicine Center, click here.