Faculty Receive Teaching Awards
Department of Psychiatry Faculty Receive Teaching Honors from University of Pittsburgh School of Medicine
The University of Pittsburgh School of Medicine presented awards at its annual Curriculum Colloquium to two members of the Department of Psychiatry faculty in recognition of their outstanding teaching efforts.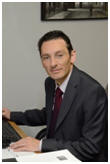 Antoine B. Douaihy, MD, Associate Professor of Psychiatry, was presented with the Clerkship Preceptor of the Year Award for outstanding teaching in a clinical rotation. He is one of only 11 faculty selected from departments across the University to receive the award this year.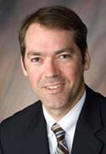 James D. Tew, Jr., MD, Assistant Professor of Psychiatry, received the 2011 Excellence in Education Award. The award is presented by the School of Medicine Class of 2014 to the faculty member regarded as the best lecturer in first-year medical school courses.