Community Wellness Classes
Community Wellness Classes:
For Adults Who Want to Learn About Mental Health
and Addiction Issues and Treatments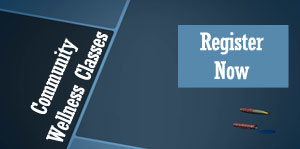 Register now for any or all of the new classes sponsored by Western Psychiatric Institute and Clinic of UPMC, Allegheny Family Network, and the National Alliance on Mental Illness (NAMI) of Southwestern PA.
Classes are led by experts in the mental health and addiction fields, along with family advocates and will feature:
1)

?So You or Your Child Has Been Diagnosed With ADHD??

This class will review the diagnosis of ADHD, and what it may mean to a child and his or her family.
2) ?Mental Health Concerns and School Issues: What?s in Your Backpack?? Experts will discuss school-related mental health concerns and how parents can recognize and address these concerns.
3) ?You Are Not Alone: Facts About Mental Health and Mental Illness.? This class provides some basic facts about common mental health and mental illnesses.
4) ?You Are Not Alone: Someone in My Life Is Depressed, What Can I Do?? This class provides an overview about depression and the types of treatments available.
For more information, or to register, visit http://www.upmc.com/locations/hospitals/western-psychiatric/Pages/classes-events.aspx or https://Classes.UPMC.com and enter the key words, ?Mental Health? in the search box.