APA President-Elect Visits
Department of Psychiatry Welcomes Dr. Paul Summergrad
to Pittsburgh for Annual Frederick L. Weniger Lecture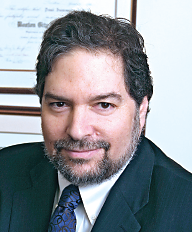 The Department of Psychiatry looks forward to a visit by Dr. Paul Summergrad, President-Elect of the American Psychiatric Association (APA), on Friday, April 25th when he visits Pittsburgh to present the Annual Frederick L. Weniger Lecture.  The lecture will take place at noon  in the Western Psychiatric Institute and Clinic Auditorium.
In his presentation, Psychiatry and Healthcare Reform, Dr. Summergrad will frame the current focus on healthcare reform within this broader perspective.  He will also evaluate the data on the role psychiatry can play in an evolving health care system look at the specific implications of these changes for clinical care, training and research in psychiatry.
Dr. Summergrad is Psychiatrist-in-Chief for the Tufts Medical Center and the Dr. Frances S. Arkin Professor and Chairman of the Department of Psychiatry at the Tufts University School of Medicine.  His research interests encompass a range of topics including the clinical costs of medical/psychiatric co-morbidity, the development of systems for integrated medical and psychiatric care, and the parity and economics of psychiatric care.  Dr. Summergrad is also known for his work to improve communication about mental health and stigma.
In addition to numerous clinical and research activities, Dr. Summergrad has been an active member of scientific societies and professional organizations throughout his career.  He serves as the President of the American Association of Chairs of Departments of Psychiatry representing all medical school departments of psychiatry in the United States and Canada, and Chair of the American Hospital Association Governing Council for Psychiatry and Substance Abuse Services.  His roles as a member of the APA include his service as Chair of the APA Board of Trustees Ad Hoc Workgroup on the Role of Psychiatry in Healthcare Reform, and as a member of the organization?s DSM 5 Scientific Review Committee.