2011 Research Day Winners
2011 Research Day Winners
The Department of Psychiatry held its 11th Annual Research Day on June 2, 2011. This year?s event attracted over 250 attendees and featured 98 poster presentations from faculty, trainees, residents, and staff.  The day also included oral research presentations by four Department of Psychiatry faculty and a special keynote address by Boris Birmaher, MD, Endowed Chair in Early Onset Bipolar Disease and Professor of Psychiatry.
The following individuals received special recognition for their research efforts:
2011 Emerging Mentorship Award

Etienne Sibille, PhD
Associate Professor of Psychiatry and Clinical
and Translational Science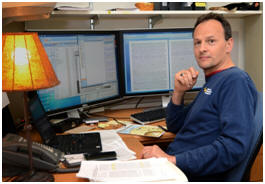 ---
2011 Best Poster Awards by Category
Post-Doctoral Fellows and Doctoral Level Staff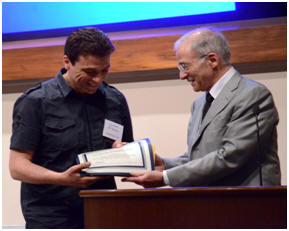 Winner - Leonardo D?Aiuto, PhD
Runner-Up - Layla Banihashemi, PhD
Runner-Up - Salvatore Insana, PhD
Runner-Up - Jill Glausier, PhD
---
Medical Trainees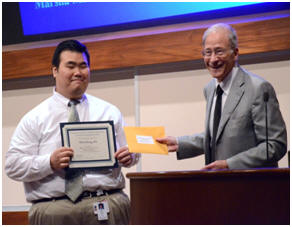 Winner - Peter Kang, BA
Runner-Up - Sheryl Fleisch, MD
---
Science Trainees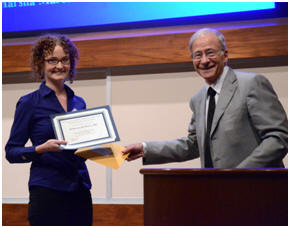 Winner - Rebecca Price, MS
Runner-Up - Aimee Midei, MS
Runner-Up - Sarah Ordaz, MS
---
Staff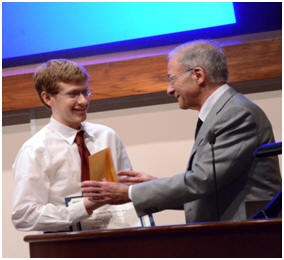 Winner - Benjamin Meyers, BA
Runner-Up - Michelle Cain, BSN
Click here to view a slide show of 2011 Research Day activities.