University Celebrates Accomplishments of Dr. Boris Birmaher March 1, 2012,

4:00 pm

-

5:00 pm
Lecture Room 6 of Scaife Hall
University Celebrates Accomplishments of Dr. Boris Birmaher on March 1, 2012 with Lecture and Reception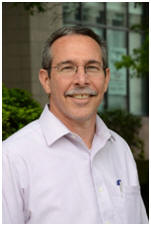 Join us on Thursday, March 1, 2012 from 4:00pm-5:00pm in Lecture Room 6 of Scaife Hall for a special lecture and reception honoring Dr. Boris Birmaher and his appointment as the Endowed Chair in Early Onset Bipolar Disease and Professor of Psychiatry at the University of Pittsburgh. Dr. Birmaher will be speaking on "Two Decades of Learning about Pediatric Bipolar Disease."

We hope you will join your colleagues for this event to learn more about Dr. Birmaher's research and career path, and to celebrate his many outstanding accomplishments as a mentor, clinician, and research scientist. This appointment is an important honor not only for Dr. Birmaher, but for our Department, as it recognizes his numerous contributions to academia and to the field of psychiatry.

Through his work, Dr. Birmaher continues to increase our understanding of the causes of mood and anxiety disorders, to develop and implement innovative treatments to improve the lives of patients and their families, and to train the next generation of educators, clinicians and researchers.