Researchers and Trainees Invited to Take Part in New Reflections on Depression Seminar Series at Bridgeside Point II January 31, 2012,

4:30 pm

-

5:30 pm
Bridgeside Point II
Researchers and Trainees Invited to Take Part in New Reflections on Depression Seminar Series at Bridgeside Point II
The Department of Psychiatry has a longstanding tradition of fostering cross-disciplinary discussions and collaborations on a variety of research areas. As part of that tradition, Reflections on Depression, a new monthly seminar series, has been established to provide basic and clinical researchers and trainees with an informal and interactive venue to review and discuss recent findings, new perspectives, and other important topics related to depression.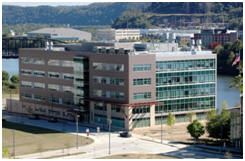 Please join us on Tuesday, January 31st from 4:00 pm to 5:30 pm in Room 402 of the Bridgeside Point II facility, located at 450 Technology Drive for the inaugural seminar featuring David Kupfer, MD. Dr. Kupfer will address issues of dimensionality in depression, in light of DSM-V and RDoC.
Click here for more information regarding the Reflections on Depression Seminar Series and for shuttle schedules and directions to Bridgeside Point II.