30th Annual Pittsburgh Schizophrenia Conference November 15, 2013,

8:00 am

-

4:00 pm
Sheraton Station Square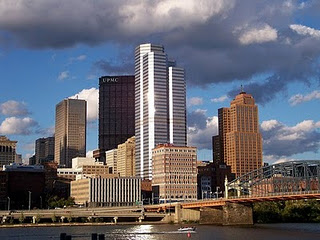 The Pittsburgh Schizophrenia Conference will take place at the Sheraton Station Square on November 15, 2013. This annual conference features the latest advances in schizophrenia research presented by leading experts in
the field.
Presentations by the faculty awarded the 2013 Pittsburgh Schizophrenia Conference Awards and the Gerard Hogarty Research Excellence Prize will also take place during the event. The conference is designed to disseminate the latest research findings to a wide audience including psychiatrists and other mental health clinicians such as nurses, social workers, psychologists, service coordinators, researchers, patients and their relatives, mental health policy administrators and others who intend to keep current regarding etiologic and treatment research in schizophrenia.
Details regarding the conference will be posted to the Department of Psychiatry web site.