The Residency Training Program at Western Psychiatric Institute & Clinic (WPIC) offers four PGY1 and up residency training options for a total of approximately 84 residents and fellows: general psychiatry, child and adolescent psychiatry, triple board program (pediatrics, general psychiatry, child and adolescent psychiatry) and the most recent addition to our integrated training programs, a Combined Family Medicine and Psychiatry program. Within the General and Child and Adolescent programs residents may choose to participate in an academic administrator, clinician educator track and/or the research track now renamed the Psychiatry Research Pathway or PRP. In addition to these we also offer a Geriatric Psychiatry Fellowship, a Forensic Psychiatry Fellowship, an Addiction Psychiatry Fellowship, a Psychosomatic Medicine Fellowship and a Fellowship in Public Service Psychiatry. As well, we have opportunities for interested candidates to apply for a Sleep Medicine Fellowship and UPMC also offers a Pain Medicine Fellowship.

Each program provides rigorous and comprehensive instruction, as well as diverse clinical experience, in a challenging yet supportive atmosphere with an active mentorship program. Specifically, WPIC offers significant experiences in psychopharmacology, psychotherapy and psychosocial interventions, neurosciences, public and community psychiatry, and psychiatric research. Despite the relatively large size of the program, faculty are interested and accessible, further, ample opportunities exist to meet individual residents' needs and career goals.
Message from Dr. David A. Lewis, Chair, Department of Psychiatry, WPIC

Who's Who in the Office of Residency Training at WPIC

"Our Residents speak about the program"


Through exposure to this wide spectrum of views and practices, residents learn to weigh and synthesize ideas based on the evidence. This empirical approach to training is the vital thread that unites the institute's highly diverse faculty.
The Residency Training Program has two equally important aims:
To prepare clinical psychiatrists for the medical challenges of the 21st century by training them to evaluate critically new and established approaches to assessment and treatment of psychiatric disorders.
To train psychiatrists who are likely to pursue academic and research careers and to make valuable contributions to knowledge in psychiatry, psychiatric education, program development, and/or mental health care policy.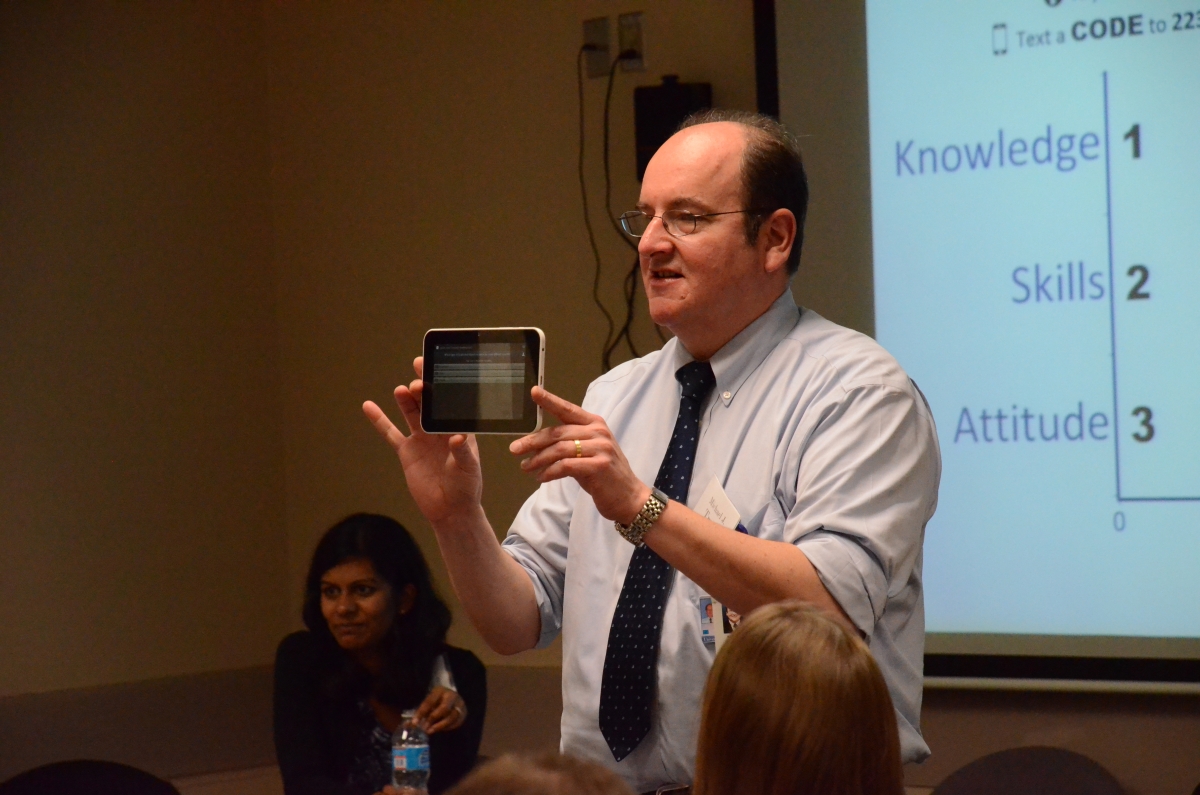 As part of its ongoing efforts to use new technologies to enhance its educational programs, the Department of Psychiatry has launched WPICED.COM. The WPICED.COM website offers residents the ability to easily access and stream didactic course content, Journal Clubs and Grand Rounds (e.g., video, (MP4), audio, (MP3), handouts, and links to relevant web sites) through their computers, tablets, and smart phones. The system features a variety of sorting functions so that residents can search for content by keyword, topic, course date, instructor's name, or by the current year of their training (PGY2, PGY3, etc.). WPICED.COM is compatible with Android and Apple smartphones, and IBM-compatible and Apple computers. The teaching videos and MP3s are specifically recorded for WPIC.COM in 10-20 minute segments, for ease of access and use. The Department of Psychiatry anticipates ultimately offering approximately 250 hours of online learning content to users that will be constantly updated.
WPIC, with Columbia and Yale, is also one of the three founding sites for the National Neuroscience Curriculum Initiative or NNCI. The NNCI is an open collaboration between programs across the US and internationally. The overarching goal of the NNCI is that residents will incorporate a modern neuroscience perspective as a core component of every formulation and treatment plan and bring the bench to the bedside.
One of the most important aspects of residency training is learning from and working with colleagues. Hear what our residents have to say about our program.
Given the dual clinical and research training objectives of any residency training program and the wealth of state-of-the-art resources at this Institute, residents receive comprehensive training that defies categorization into typical dichotomies such as biological versus sociological or clinical versus research. The training ethos at WPIC is centered around bridging and integrating different fields.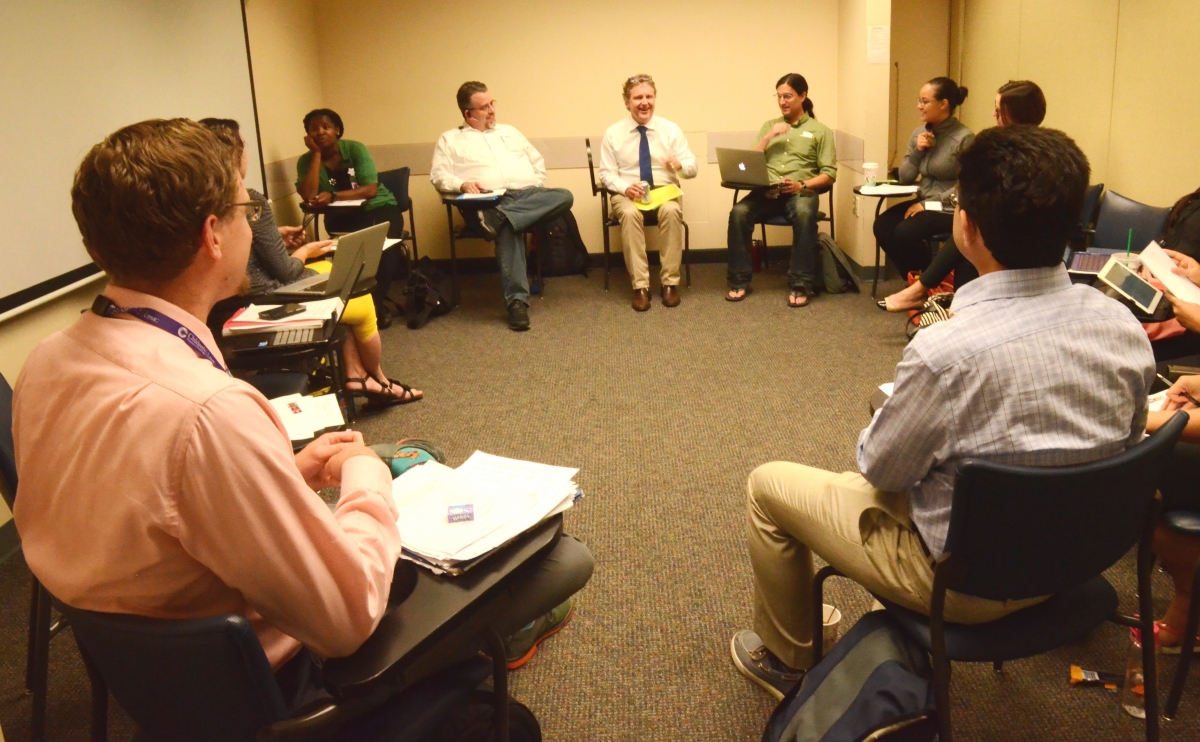 Our attitude toward what constitutes the essentials of a residency training program is that these stereotypic divisions do not, in fact represent opposite ends of a spectrum. WPIC is uniquely able to provide a well-integrated and balanced variety of experiences that, together, define the domain of contemporary psychiatry and represent a variety of major paradigms within the field. In addition to well-defined programs in the psychotherapies and somatic treatments, WPIC has experts in behavioral psychology, behavioral medicine, developmental disabilities/autism, psychiatric epidemiology, social and community psychiatry, forensic psychiatry, interviewing techniques, family and group therapies, and neuropsychology.
Thank you for your interest in our programs.
Please feel free to contact us for additional information.
Michael Travis, MD
Director of Psychiatry Residency Training
Western Psychiatric Institute & Clinic
University of Pittsburgh
3811 O'Hara Street
Pittsburgh, PA 15213
(412) 246-5320
Email: travismj@upmc.edu
Sansea Jacobson, MD
Director, Child & Adolescent Psychiatry Residency Training
Co-Director, Triple Board Program
Western Psychiatric Institute & Clinic
University of Pittsburgh
3811 O'Hara Street
Pittsburgh, PA 15213
(412) 246-5320
Email: jacobsonsl@upmc.edu